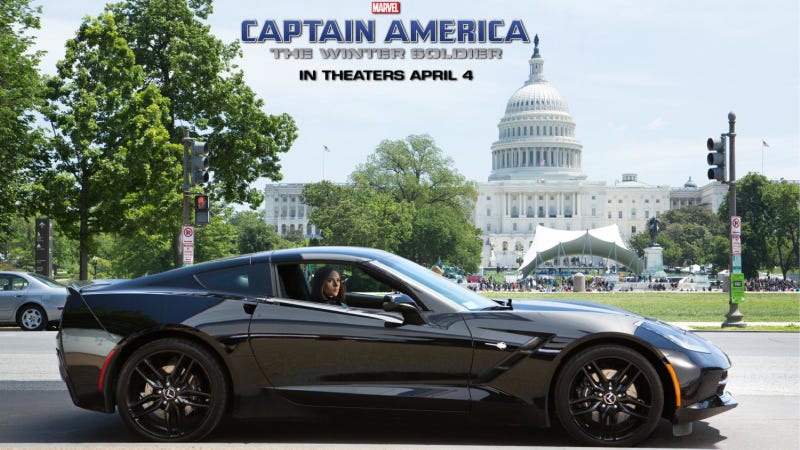 Automotive product placements in movies have reached the point where they're more annoying than anything else, but I'll make an exception for the Corvette Stingray driven by Scarlett Johansson's Black Widow in the Captain America sequel. I think it suits her.
I mean, it's fast, it's high-tech, it looks amazing, and it's capable of taking out much bigger (read: more expensive) rivals. That seems appropriate for the Black Widow, doesn't it?
And now you can see her black-on-black Corvette Stingray at the Chicago Auto Show. In a news release that explicitly states ScarJo will not be there so don't get your hopes up, Chevrolet says visitors to the Windy City's auto show will see the world premiere of the car from the movie. You even get a limited edition Captain America comic book if you go! How neat is that.
On a side note, anyone else excited for Captain America: The Winter Soldider? It looks like it could be pretty decent.