Ex-finance guy turned motorsports hero Bill Caswell rose to fame in 2010 by living so many of our dreams: dragging a $500 BMW from the bowels of Craigslist and racing it in big-league rallies. Now he's back with even bigger ambitions, and somehow, still, remarkably unprepared. And I'm along for the ride this time.
Caswell has a mantra: "Build. Race. Party." And he lives it. The guy is an opinionated, charismatic antiestablishmentarian, and apparently a half-decent driver.
Yesterday I spent a solid eight hours with him at SRD, the SoCal performance shop he's leasing a little corner of to build his E30 frankencar for the 2016 Baja 1000. About seven of those hours were devoted to consuming Mexican food, cigarettes and Tecate, another half an hour was burned on the phone, and in the margins we made a NAPA run and removed a transmission from an engine.
G/O Media may get a commission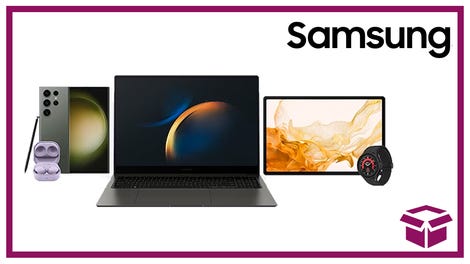 24 hour deals
Discover Samsung - Daily Deal
And yet here he is, elbow-deep in the motorsports industry and greasy bits of BMW. He's convinced this car will be ready for one of the hardest off-road races on Earth in a week's time.
He invited me to join his circus and co-drive part of the race, so I made a pilgrimage to the shop to assess my likelihood of survival over a few hundred hard miles his home-brewed crash cage. Here's a little walkaround of the car as it sat Tuesday, November 8th, eight days to race day:
Some regular readers may remember I did about 300 miles of co-driving in last year's Baja 1000, which ended up being 16 hours of physical and emotional trauma so deep I still hallucinate when I stare into the wind across a cactus-pocked horizon.
At that was in a correctly built race car, with a proven champion driver sitting next to me.
But it turns out my contract requires me to lose several units of blood and sanity on a regular basis to keep my status as a Jalopnik writer. So here I am oiling myself into another borrowed race suit and helmet to take a dangerously casual run at one of the greatest challenges in motorsports for your entertainment.
"The nice thing about co-driving is you don't really have to do anything," Caswell said to me between sucks of a straw in horchata.
I cracked up. Of course, Ron Stobaugh said the exact same thing to me when I joined his team in 2015. I would recall it many times in my head during the hours I spent digging our car out of sand, pointing us through impassible thickets of brush and spikey plants, and fighting for consciousness to keep my neck from breaking.
But hey, Caswell's paying for everything and I can never say no to Mexico.
I do believe his car, such as it is, will be at some semblance of completion come race day. The E30 shell you're seeing in the video will eventually (supposedly) race in the Sportsman class, which basically has the least regulation over general design.

The car is sitting on a completely custom chassis, powered by a BMW inline-six from a later model of M3 and running a regular five-speed manual gearbox with rear-wheel drive. Extremely robust axles connect the differential to the rear wheels which Caswell claims have some 17 inches of travel.
While he's rectifying the issue that knocked him out of the Baja race in 2010, a failed steering rack, (the BMW unit has been swapped with one from a Ford Raptor) I still don't think he's finishing this race.
(Here's the car in its previous state. At the moment it needs a lot more work.)
I have tremendous respect for anyone willing to drive an honest three-pedal manual in Baja, but this Bimmer's entire transmission is the size of the rear differential that real race trucks run. The starter is barely as big as a hockey puck. The 33-inch tires are big enough to make this E30 look like a Hot Wheels toy, but pale in comparison to the rubber being run on race-leading trophy trucks. Caswell won't have to catch those vehicles, but he will have to drive through the ruts they create.
Having said that, the outlandishness of Caswell's whole operation is exactly why he's such a character to watch. "I know I could have bought a regular race car for what I've put into this," he told me. "But where's the fun in that?"
You can follow this madness on the Build Race Party Facebook page and of course, here on Jalopnik. At least until I get swallowed by a silt bed in this death trap.