Tragedy struck the bumper of an autonomous Chevy Bolt late last month, when an unassuming bicyclist ran into the back of the vehicle on a San Francisco street. The Bolt, according to a report, suffered "a minor scratch."

California laws for autonomous vehicle testing requires that operators submit a report for any accident that involves a self-driving car—and on Thursday, the latest emerged in what appears to have been an impossible situation for the Bolt.
The accident happened around 5:30 p.m. on May 25, when the Bolt—operated by General Motor's Cruise Automation subsidiary—was traveling northbound on 11th Street in San Francisco. The vehicle, running in autonomous mode, attempted to turn left onto Mission Street from the outer of two left turn lanes, according to the report. That's when things went awry.
During the turn, a vehicle in the inner lane began to cut off the Bolt, which immediately took action and hit the brakes. Traveling close behind the Bolt, a bicyclist seemingly didn't act soon enough, and slammed into the back of the vehicle. No one called 911. The occupants inside the Bolt, the report said, "observed that the cyclist scraped his knee."
"At the time, the cyclist stated an intention to seek medical evaluation, but declined to seek emergency assistance," the report said. That status of his knee is unclear.
G/O Media may get a commission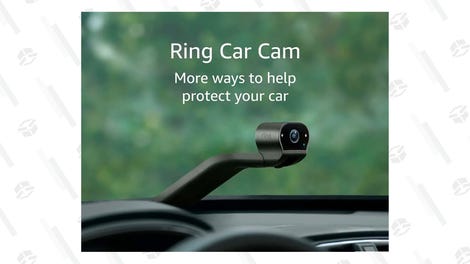 The report concluded with a focus on the inanimate objects at the scene.
"There was a minor scratch on the A V," it reads, "and the bicycle had no visible damage."
The bike hit the car.