Falling squarely into the "Don't try this at home" department comes the latest ill-advised engineering breakthrough: LeMons Line-Lock! Say you're taking your LeMons RX-7 drag racing and want to show those 900-horsepower Novas some real burnout action. Here's how!
Simply remove your rear brake calipers, zip-tie them onto the control arms, and insert wooden blocks where the rotors once lived. When you hit the brake pedal, only the front brakes will grab, which means you'll be yellin' "Hey, ya'll, watch this!" when you hit the burnout box. Oh, and the burnout performed by the Sensory Assault RX-7 was beyond epic, its smoke completely obscuring half of Ascension Parish. The billowing smoke clouds were so inpenetrable that I was completely unable to get any sort of meaningful photograph.


No doubt, this was the best burnout in LeMons history, smokier and generally stupider than any of the burnouts performed by the locals in their 11-second El Caminos and Mustangs.


G/O Media may get a commission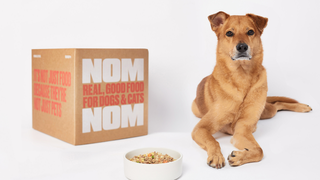 Sure, Sensory Assault then went on to snap one of their axles on the very next pass down the strip, but they've got a parts car and at least eight hours before the green flag waves. They'll be fine!


The Great RX-7 Burnout Of 2010 capped an excellent day at No Problem Raceway. Not only was the on-track action full of excitement, business in the Penalty Box was slow enough to permit a visit to the 4-foot-long alligator that showed up at the pond next to the control tower.


The Shrimp Boots/Piranha Racing crawfish dinner exceeded even our very high expectations. Yes, that's about 300 pounds of crawfish, potatoes, sausage, corn, cauliflower, and onions dumped on a table.


Best of all, I had the opportunity to realize a long-held dream of taking a turn as a drag race announcer. This may be the first time in history that quotations from Leon Trotsky were read over a dragstrip PA system, in honor of May Day. Remember, kids, insurrection is an art, and like all arts it has its own laws.


As for the much-ballyhooed Hemi Saratoga-versus-RX7 Grudge Match, we're not quite sure who should be declared the winner. The RX-7 ran a 15.1 second quarter-mile by itself, but in head-to-head competition the Chrysler beat the Mazda across the finish line by a tenth of a second due to a better reaction time, in spite of a 15.558 to 15.782 second advantage by the RX-7. Do we give the win to the car with the best ET, period? We'll be debating this one all day tomorrow!

Hey, the Sensory Assault guys have provided us with a video of their burnout: