Bentley sure isn't afraid of color lately. The new 2013 Bentley Continental GT Speed Convertible was draped in a silky, vivid purple tarp right before its unveiling, the car on display was a rich, bold blue, and the video shown behind it was $200,000 worth of Fanta Grape-colored car. They're pretty bold, attention-hungry colors, the kinds of things you can only get away with at the really low end or really high end of the market. And it's pretty goddamn clear which end the Continental GT Speed Convertible is.
I get the feeling that if Bentley needed some chemical that only my body produced so they could make their shifter knobs 14% more supple, Bentley CEO Wolfgang Schreiber would have no problem signing the order to have me murdered and ground into a thick paste. That's because everything in the car seems to be done to the absolute best standard possible — so much so that if I can't imagine owning one and ever feeling that I was actually worth all of the money and effort put into this thing.
It has the VW Group's W12 engine — the one made from two VR6s and a version was previously used in the underrated Phaeton. That biturbo, 6-liter beast makes 616 HP and with the 8-speed auto shunting all that power to the wheels, is good to push the Convertible to 202 MPH. Bentley's CEO called it "the world's fastest comfortable 4-seat convertible," but I'm not sure he even needed that comfort qualifier. The 911 Turbo S Cabriolet does have (much smaller) rear seats, and gets to 60 faster than the Bentley (3.2 seconds vs. 4.1) but it tops out at 195 MPH, keeping Mr. Schreiber from being a filthy liar.
G/O Media may get a commission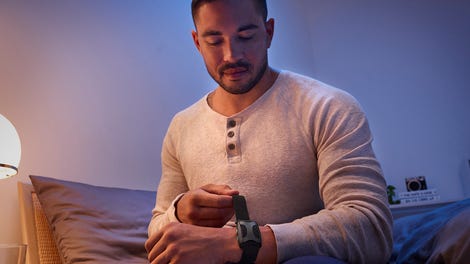 The interior of the car is like a brick of weaponized luxurium exploded inside it. The dash is a glossy expanse of (probably) hand-tended bonzai-tree wood and eagle beak inlays. The seats have Bentley's signature diamond-quilted pattern, and are covered in what I'm assuming is endangered Austrian narwhal leather. There's a small number of fittings (the rear-accessible seat folding controls) that I recognize from Audis, but by and large all the interior hardware and shiny bits look specific to the Continental.
It's 10mm lower than the regular Continental, and it's impressive it doesn't require a huge spoiler, considering how fast the damn thing goes. There's stiffer suspension bushings, anti-roll bars, ESC programs to keep you from flying your house-priced marvel off a cliff.
So, if you're a fabulously wealthy person with three good friends who's hair you've wanted to blow off their heads at over 200 MPH in total, unrestrained luxury, all while in a bright purple car, this is a very happy day for you.
Mazel tov! Drive it in good health, you wealthy kook!