A much-loved longtime law enforcement canine lost its life last night as members of France's elite hostage rescue and counter-terror team known as RAID assaulted a Paris apartment safe-house containing individuals suspected of planning another attack, according to reports.
The Belgian Sheepdog named Diesel is said to have died as it made its way through an apartment building ahead of a tactical team to look for booby traps and explosives. As the dog was going about its mission a woman wearing a suicide vest and toting an AK-47 suddenly appeared, blowing herself up shortly after engaging police.
During that exchange and explosion, Diesel was killed, the BBC reports. Five members of the police team were also lightly injured during the engagement. More than 5,000 rounds of ammunition were used by police in the siege and the apartment building is so badly damaged that it could totally collapse.
G/O Media may get a commission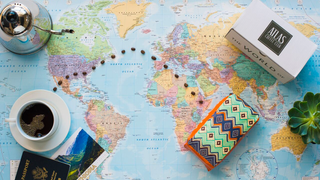 First Bag Free
Atlas Coffee Club - Free Coffee
Explore global coffee
With each bag, Atlas includes details on the coffee's tasting notes and a postcard about the region and its coffee history. And when you subscribe, you have options to tailor frequency, grind size, and roast preference of your beans, so you'll always be brewing the perfect cup.
Diesel was seven years old and highly trained to integrate with RAID's teams who face some of the the most challenging tactical scenarios imaginable. The hero dog's death has resulted in a flood of social media tributes, with the hashtags #Diesel and #JeSuisUnChien making their rounds on Twitter.
In all, two suspects were killed and seven were taken into custody. There are conflicting reports as to status of the supposed terror mastermind of the Friday the 13th Paris attacks and whether he was at the apartment building or not.
The attackers who were sacked by the RAID team are said to have been about to strike Charles de Gaulle International Airport and a major shopping district in central Paris.
---
Contact the author at Tyler@jalopnik.com.
Top shot via French Police, RAID shot via French Interior Ministry