When you trace any of the extreme sports from the X-Games back, almost all roads lead to this man: Evel Knievel. He was the original dare devil - a man made famous for having no fear and taking no caution. Being Evel dives into his past, what drove him to pursue one more jump, and everyone he touched along the way.
(We're showing Being Evel as part of our Jalopnik Film Festival in Los Angeles next week. You can get tickets here if you haven't already. Come watch movies with us!)
I got a chance to go to the premiere of Being Evel, which was held in Los Angeles several weeks ago. I've never been a big Evel Knievel enthusiast, but it was my first week here at Jalopnik and they asked me to go and I had nothing better to do, so I obliged. Johnny Knoxville produced it, so at least it had to be somewhat interesting or funny, right?
Two hours later, I left that theater both loving and feeling sorry for a human who seemed part tragically flawed man and part indestructible superhero.
The thing we forget is that, while men like this are inherently somewhat different, nature only takes us so far and it's nurture that really shapes us. Evel lived a fairly tragic childhood, and his riding abilities and magnetic personality were born more from his need to avoid the law or con someone than his love for stunting or entertaining. Being Evel makes no mistake about his motives, the terrible way he treated those around him, or his womanizing and how that affected his wife.
G/O Media may get a commission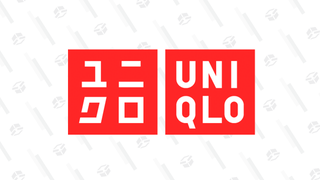 Year-round basics
Uniqlo Summer Sale
While Being Evel doesn't shy away from following Knievel through to the end of his life as he becomes more and more tormented by physical pains and his fall from grace, it also doesn't shy from doing an incredible job at portraying how beloved he is. Those around him weren't disillusioned, they just loved him anyways and, by the end of film, I felt the same.
The film does an incredible job of focusing on how he became the man he was, and how being that man affected those around him. I laughed, my girlfriend cried, and an entire theatre of motorcycle and action sports fans connected, if even only for a short time, with the man who started it all.
Whether you're a fan of motorcycle movies or just documentaries in general, Being Evel is worth tracking down and watching.
One of the things that made the viewing experience so fun was to watch it with both a group of people with similar interests, and to share it with my girlfriend who is new to this whole motorcycling thing. If you'd like to do the same, you should join us at the Jalopnik Film Festival next Saturday, September 26th.
Here's the full schedule for the Saturday portion of the festival at the Theatre at Ace Hotel Downtown Los Angeles:
10:30 AM - Doors Open at Ace Hotel

11:00 AM - Mad Max (The Original)

12:30 PM - All Cars Go To Heaven, Part Two Preview

12:45 PM - Being Evel

2:30 PM - In Loving Memory

2:45 PM - PANEL: "What Makes Ronin An All-Time Great Car Film"

3:15 PM - Ronin

5:30 PM - Jalopnik Film Festival Short Film Contest Winners

6:45 PM - PANEL: "At Risk: The Importance Of Documenting Car Culture"
7:15 PM - Havana Motor Club
8:45 PM - Jalopnik Investigates Season Two Premiere Episode Sneak Preview
9:00 PM - Steve McQueen: The Man and Le Mans
11:00 PM - We all stumble out to the bar
Once again, if you want to see all of this you can buy tickets right here. The $25 general admission gets you in for all the screenings and the $75 VIP pass gets you admission plus popcorn, a drink, and food on Saturday and also food/drinks at the Friday event at Barker Hanger.
Any questions? Let us know.