The job of a taillight, aside from trapping the mystical red, amber, and clear mischievous sprites that linger around the rear of cars, is communication. They shout out to the world behind you your intent to stop, turn, or reverse. They're like your hands, or a baboon's ass in estrus: they talk without saying a word. And this old bus talks the loudest.
This is known as, shockingly, a 'follow-me' bus, and they're used in airports to — and I'm just speculating here — lead other vehicles somewhere. Via following.
That's why they're designed for extreme visibility, being painted in a high-contrast yellow-and-black checkerboard, having a big FOLLOW ME sign on the roof, and, of most interest to me, the biggest, boldest, most obvious taillight setup I've seen.
Just look at that. The stock bus taillights are flipped on their sides and given the job of just marking the car's position. The stop light functionality is handed off to a massive round, center-and-eye-level mounted light that reads STOP, just in case you forgot.
G/O Media may get a commission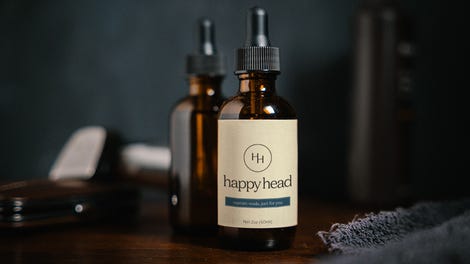 And those indicators. Those glorious, oversized indicators. They're huge round lights, amber, with obvious arrows right on the lens.
LEFT TURN! they may shout. IT IS MY STATED INTENTION TO TURN TO THE RIGHT, perhaps they'd bellow.
ATTENTION WORLD! I INTEND TO INITIATATE — AND COMPLETE! A TURN! A TURN TO THE LEFT! ALL HAIL THE PROCESS OF CHANGING DIRECTION LEFTARDLY! THE TURN COMMENCES!
That's what I imagine those indicators scream, silently, blinkily.
Maybe they should have given it bigger reverse lights? No, on second thought, why? That's not following! Forward! That's the only way to go!
ONWARD!
(images from Bullimuseum and Flaviogomes)
---
Contact the author at jason@jalopnik.com.