A few fans at Rally Australia got way too close to the action on the Welsh Creek stage. One even actively cheated death by crawling into a ditch right next to the stage road. Worse yet, it was the perfect kind of ditch for a driver to drop a wheel into to ditch-hook the car around the corner. Good thing the driver wasn't feeling that.

Fans on Reddit and Twitter who tuned in to the onboards on WRC+ spotted these guys on the 12th stage of the rally, where they were sitting and laying down right next to the track:

This pack of dinguses were spotted about 3:15 into numerous World Rally Championship drivers' onboards. Sitting and laying down is especially bad, not just because of where they are, but because if the car did run out of control in their direction, they can't just immediately start running away.

Here's a few screencaps from Ott Tänak's, Jari-Matti Latvala's and Hayden Paddon's runs down Stage 12 of what to never, ever do on a live rally stage, just for good measure:

G/O Media may get a commission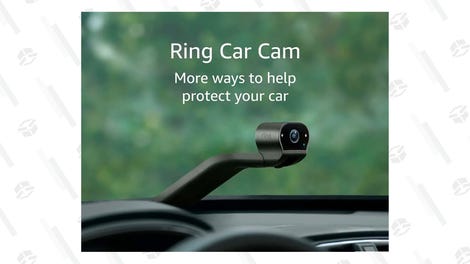 It's a bit surprising that they were there for every run, too, not getting chased off by officials. The dumbass party was particularly egregious during Kalle Rovanperä's run, where two of these goofballs were spotted clinging to the rocks right in front of the car:

They didn't even put any effort into hiding. Rocks aren't blue, dudes. Y'all ain't foolin' nobody.

Thing is, this isn't just a solid candidate for the Darwin Awards. It's infuriating to see this after a lack of crowd control was cited as the reason to drop the widely beloved Rally Poland from the World Rally Championship calendar.

If you want to keep your event around, you have to stay in the places designated for spectators on a rally stage, and follow any instructions that event officials give to you. They're the good people that keep you from getting killed and keep the rally from getting cancelled.

[H/T Keeper of the Rally Chicken]