The New York International Auto Show prepares for Broadway (well, a few blocks away from it, at least), more Fiat Chrysler merger talk, Mazda wiper blade recalls, and so much more in the Morning Shift for Tuesday, April 16, 2019.
1st Gear: The New York International Auto Show Is Here; Behold the Cars

The New York Auto Show, which kicks off this week, typically leans towards luxury debuts, and this year appears to be no different. Automotive News has a preview, which focuses on the different approaches Lincoln and Cadillac are taking in the midst of "transition periods" for their brands:
Lincoln is trying to rebound from two straight years of U.S. sales declines and wants to continue the momentum started by the Navigator, Nautilus and Aviator utilities. Cadillac is overhauling its own portfolio and is in the midst of launching a new or redesigned product roughly every six months through 2021.

The Cadillac CT5 technically debuted last month online, and Automotive News reminds us that Andrew Smith, Cadillac's executive director of global design, proclaimed "boring sedans are dead." I don't know about that; boring sedans have become an epistemological truth at this point. Long after humans are gone from this or any other planet, a new species will emerge that will debut a new sedan every few months, triumphantly proclaiming that boring sedans are dead.
Anyways, Jalopnik will be at the New York International Auto Show in force, so stay tuned this week for lots of reports about cars other than sedans.

G/O Media may get a commission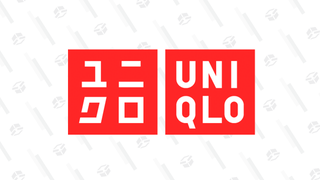 Year-round basics
Uniqlo Summer Sale
2nd Gear: Nissan Quietly Does Away With Corporate Structure that Enabled Carlos Ghosn

It doesn't take a corporate governance expert to recognize that a CEO office, staffed exclusively with an inner circle loyal to said CEO and largely insulated from the rest of the corporate structure, could provide ample temptation for malfeasance. But that's pretty much what Carlos Ghosn had at Nissan!
According to Bloomberg, Nissan has scrapped this office of the CEO as of April 1, following a corporate governance committee report citing this structure as problematic a few days before. From Bloomberg:
A special corporate governance committee singled out the Office of the CEO as one of the reasons why it was difficult to detect misconduct at the highest levels of the Japanese automaker. It called on Nissan to change the "function and scope" of the group when it announced its recommendations on March 27. Nissan's board is set to formally adopt the new rules, including the creation of a more independent board, by the end of June.
I would be surprised if these are the last corporate governance changes to come from Nissan in the wake of the Ghosn scandal.
3rd Gear: More Fiat Chrysler Merger Rumors, Because Time Is a Flat Circle

Speaking of eternal epistemological truths, there are more Fiat Chrysler merger rumors, this time involving **spins wheel** Peugeot and **spins** Renault-Nissan. From the Detroit Free Press:
In recent weeks, the flavors of the day have been PSA Groupe, which owns France's Peugeot, and even Renault-Nissan, which would seem to have more than enough drama dealing with the fallout from the ouster of leader Carlos Ghosn over alleged financial misdeeds, which he has denied. Looking back, it's almost easier to count the number of companies that have not been linked as possible candidates to merge with or acquire FCA than to name those not on the set of the automotive world's version of "The Bachelor."

It's an interesting time to weigh the likelihood that the Detroit Three's international representative might change ownership, tie up with someone else or sell off its pieces, but certainty on this seems as difficult to achieve as ever.
I mean, hasn't it been an interesting time to weigh the likelihood of an FCA merger for more than a decade? At this point, my only rooting interest is for a merger with someone, anyone, just so we can stop speculating about the possibilities of an FCA merger for one whole month.
4th Gear: Mazda Recalling Almost 190,000 Wipers

From the Department of Making Cars Is Hard, Mazda is recalling 187,798 Mazda 3s (model years 2016-2018) due to defective windshield wiper relays that may cause the wipers to stop working. The Detroit Free Press put out a short article about the recall, first announced by the U.S. National Highway Traffic Safety Administration yesterday. The recall notice can be found here.
The chronology report as part of the recall notice shows that the first claims of defective wipers came all the way back in November 2015. A few months later, "Mazda determined that the failure was due to contamination and metal deposits occurring during the manufacturing process of the relay."

But when the problem didn't go away even after addressing the contamination, they kept investigating, and by October 2018 the company determined "this failure occurred by the multiple root cause such as welding waste of the fixation point of contact and the specification for the capacitor in the wiper motor and the design of the wiper relay."
Making cars is hard.

5th Gear: Please Enjoy the Mental Image of Carlos Ghosn Scooting
$3,400 is a lot of money to spend on a scooter, but Carlos Ghosn found a way, God bless him. From Bloomberg:
The two-wheeler was retrieved by Renault from its headquarters near Paris after company auditors questioned whether Ghosn was entitled to the benefit as part of his compensation, said one of the people, who asked not to be identified because the details aren't public. The scooter was purchased in 2018, the person said.

...

The scooter is a relatively small expense for Renault compared with Ghosn's 7.4 million-euro pay package in 2017 and other details revealed by the carmaker from its investigation. Earlier this month, Renault said Ghosn made questionable payments to a distributor in the Middle East and an outside lawyer, and it raised concerns about expenses of several million euros by RNBV, a holding company also headed by Ghosn.
Once you start dropping $3,400 on a scooter, money clearly means nothing to you. Just the trait one wants in someone running a car company.

Reverse: RIP Arthur Chevrolet
Neutral: Anything You're Looking Forward to from the New York International Auto Show?
Any boring (or not-so-boring) sedans you're curious about? What non-sedan are you most looking forward to? Do you even care about auto shows?