Because we exist in an era when, by the year 2023, 100 percent of all new movies made will be comic book sequels, remakes and reboots, we are getting a possibly R-rated Batman spin-off starring The Joker that's set in the 1980s, apparently doesn't have Batman in it, is modeled after a Scorsese mob flick and is titled, appropriately, Joker. I don't know if this appeals to you or not, but the cars look great.
The upcoming movie Joaquin Phoenix as the Clown Prince of Crime has been filming in New York City and New Jersey lately, and two readers sent in photos of the cars on set. Prepare your minds for some Malaise Era goodness.
As longtime Jalopnik readers are well aware, the Malaise Era was a period between roughly 1973 and 1983 when American car design and performance arguably took a major step backwards thanks to gas crises, emissions laws and just tastes that haven't aged too well. But now that some time has passed, some cars from this period are "in" again, which is why the set of Joker is so awesome.
We begin with images of what appear to be a pair of mid '70s Plymouth Fury Gotham PD, which a reader named Corey spotted in downtown Brooklyn on their way to the Manhattan bridge:
G/O Media may get a commission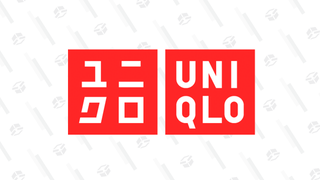 Year-round basics
Uniqlo Summer Sale
The rest of the pics are from a reader named Yishay, who captured the shots in Newark, New Jersey.
Since I'm admittedly not particularly skilled at identifying malaise-era American cars, I decided to break out my Malaise Car Identifier 3000, known by most as simply a "Raphael Orlove." He wrote excellent captions describing the various GM, Ford, and Chrysler land yachts found in Yishay's photos. Enjoy:
Look at this INCORRECTLY-AGED Chevrolet Caprice. This is one of the great B-Body GM cars, which I believe refers to the full-size GM body-on-frame sedans since the 1977 downsizing.
This appears to be one of the last years judging by the headlights. We're looking at a 1987-1990. Behind are a 1975-1976 Plymouth Fury and a 1973 Fury.
That's a C3 Corvette—which was a Batmobile once—a compact A-Body Mopar and a big body Buick.

This 1970s C-Body (I believe that's a 1975 or '76 Fury, but it could be a Coronet) has seen better days.
Who could miss the unmistakeable snout of a full-size 1970s Ford? Behind is a Monte Carlo and a yellow A-Body from the 1960s.
Here's the aforementioned big body Buick. You're looking at one of the B-Body cars, the Buick version of what would be I guess an Oldsmobile Ninety-Eight or a Pontiac... I forget. Parisienne? Wow. What a name. Anyway, this is a LeSabre. [CORRECTION: this is the Buick equivalent of the 98 to the 88, a Park Avenue rather than a LeSabre. Extra-big body.]
Note Mercury's iconic (?) chromed-up taillights. This is a mid-1970s Mercury Cougar. This is when these cars stopped being based on the Mustang. Behind is presumably that two-door LTD from earlier.

A stacked-headlight Plymouth Fury dates it to after 1976. One of these still streetparks in Chinatown by the police station near the Manhattan Bridge.

My mind is RACING identifying all of these cars. Orange is our LTD. In the two-tone is an earlier Caprice. Note the different headlights compared to the orange one from before. The dark sedan is an Oldsmobile Cutlass, I believe that it is a 1981 and on Cutlass Supreme but I get mixed up as those models would change name year by year.
Next to that is a beige 1980s M-Body Mopar, looking like a late Chrysler Fifth Avenue by the look of the badging.
This is one of the Buick Rivieras after the lovely boat tail Riv was deemed too controversial. Well, it's the one after that restyle, a 1977-1978. The wheels are classic 1970s Buick.
Wow! The GMC version of the K-5 Blazer, a GMW Jimmy. This is a 1969-1972.

A full-size Oldsmobile, I believe an Eighty-Eight rather than the bigger Ninety-Eight.
Look at those lovely, late!!! headlights.
This is a strong contender for the Best Mopar Face of All Time, with a couple contenders from this era fighting for the top spot. This is a Fuselage Mopar, referring to the C-Bodies from 1969-1973. This is a Plymouth Fury. An A-Body sits way behind.
Portholes? Must be a Buick. An Electra, here, and I believe it's a Limited not a Park Ave. As for the bus, I am not a bus man. Note from David: This is a GM "New Look" bus, more specifically a 1973 GM T6H-5308A.
Here's our giveaway for that LTD. These were super close to their Lincoln and Mercury siblings.
What a great Crown Vic! These may be the cheapest-looking taillights in Detroit history. This is a pre-1988 car, and would have been called a Crown Victoria LTD.
The grid-style grille that wraps around identifies this vehicle as (after much googling) a 1979 full-size Buick Electra.
Amazing car here, a Plymouth Gran Fury. These were M-Body Mopars, rear-wheel drive and utterly cool. Why these things aren't getting restomodded to the moon I do not know.
See? It's a GMC Jimmy, not a K-5 Blazer.
Wonderful first-generation BMW 5 Series here, called the E12. I love these cars. Very delicate in their look.
OK. We finally have a good look at that cop car and can see that it is not a Plymouth Fury (which would also have single headlights, though would differently have marker lights inset in the grille) but rather a Dodge Coronet (which has no inset market lights but instead a wide but slightly split front grille).
There's a pre-'87 Chevy full-sizer, along with the Coronet, and one of the Dodge Aspen/Plymouth Volare twins behind that. Those were the successors to the A-Body Darts and Valiants, similarly designed but much less beloved for 1970s reasons. Behind that I think is a downsized Chevy Malibu, one of my favorite of the angular late '70s GM downsize designs, coming in as a somewhat half-measure response to the Oil Crisis.
Can I still tell a Cutlass from a Regal? I believe so! The tailights do not wrap around the rear quarter panel, so that would mean not a Regal and rather a Cutty. [CORRECTION: It's actually a Monte Carlo. lol.] There's our full-size Ford. I've been thinking about it, and it's fair to call that a "full-size Ford" of I would guess 1971. It might not be an LTD but rather just a two-door Galaxie 500. THAT IS... IF IT DID NOT HAVE THE LTD BADGING INSET IN THE FRONT GRILLE. (Galaxies and Custom 500s had unmarked front ends, whereas LTDs got little vertical "LTD" rectangles put in the front.) That coffin-style front that looks like a Pontiac is no accident. Ford's boss at the time was Bunkie Knudsen, poached from Pontiac.
The GMC Jimmy face is so good!
Looks like a Lincoln Town Car behind our C-Body.
Sure thing. Look at how angular it is. Remember that all of these cars were curvaceous just a few years before. Why the sudden urge to be so stately and conservative? That's a question for Reagan voters as much as for Detroit stylists.
Ahead is our Crown Vic LTD. The LTD name split up in the early 1980s (1983?) as one went to the full size Panther platform and the other went to the smaller Fox platform.
Should I be able to quickly identify if that is a two-door Dodge Aspen or Plymouth Volare from a grainy photo at a range of ten yards? I should! But I'm not going to double check inset grille headlights one versus another right now. You can google through that.
Remember what I was saying about curvaceous cars from not long before? Yeah these were one of the more coke-bottle-ey full size Chevys. This one is of the body style right after the famous 1964 Impala. It's easy to date this to an individual year with one trick.
Yep, by taillight! The curvy body pegs it to the 1965-1968 body style, and the round lights in the bumper itself puts it at a 1968 alone. The higher trim versions got six taillights, lower ones, like the Biscayne, got four.
Here's a good view of how much Detroit downsized its cars from before the '73 Oil Crisis (left) to after that and even more so after the second in '79 (middle and right). No wonder so much of the 1980s was backwards-looking. There were real signals that we were slipping back. I would say we were turning away from excess, a move that we've kind of lost, but that's just me.
There's the front of our Crown Vic and the bottom half of, not much else.
This is one of those "downsized" full-size Chevys from 1977 on to 1990. Look at how amazingly cheap those "six" taillights are, particularly in comparison to that 1968 we saw before, a car that would have already felt like it was significantly cheaper-looking than, say, the 1965s that had bullet-style lights sticking up and out of the body.