Coming In Hot, a massive powerboat worth at least $100,000, lived up to its namesake at about 2:00 a.m. Sunday on the Lake Of The Ozarks when it caught air and crashed onto a lakefront lawn. The driver was allegedly intoxicated and amazingly, uninjured.
Lake News Online identifies the vessel as a "2003 35-foot Formula boat." More specifically it looks like a 353 FASTech, an 8,500 pound missile with room to host a party that can hit close to 75 MPH according to Boattest. You can pick a decent one up for about $100,000 or a brand new one for much, much more.
Boats like that will usually have two engines making 300 to 500 horsepower a piece, seating for six or so in the area around the steering wheel, and a whole comfy indoor sitting area and bathroom inside that long hull.
But this particular Formula probably isn't worth much of anything now that the hull has been massaged by some rocks. The Missouri State Highway Patrol incident report simply describes the damage as "extensive."
G/O Media may get a commission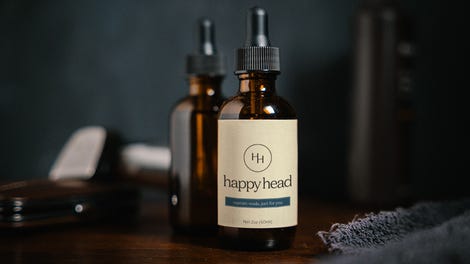 Actually looks decent in the pictures, but I guess we're only looking at one side.
Lake News reports that the boat's driver (captian?), 54-year-old Jon C. Ray, was arrested shortly after the incident for boating while intoxicated and "failing to exercise highest degree of care in operating a watercraft resulting in an accident."
Be careful what you name your boats, friends. Or you know, you could probably just not drive drunk and probably save everybody a lot of aggravation.
Hat tip to Jim!