If you scroll down the "Speed Champions" motorsports section of Lego's online shop, you'll see far more plastic facial hair than ponytails or lipstick outlines. The ones with feminine features don't tend to be in the starring role as the driver. That's until you get to a red Ferrari with a wing that looks bigger than the driver figurine itself.
Christina Nielsen made history in the IMSA GT Daytona Class by becoming the first woman to win a full-season sports-car championship title in North America. Then she turned right back around in 2017 to win back-to-back GT Daytona titles.
Now, she's being commemorated in Lego form.
Nielsen has since moved to a Porsche 911 GT3 R for the 2018 IMSA race season, but, according to Racer, she said she "still think[s] it's unreal" to have her own Lego set. Not only is it unreal for Nielsen personally, but it's a huge win for kids, particularly young girls, who will wander down the Lego aisle and see that the boyish figurines don't always have to get spotlight and hero roles. (A 7-year-old girl wrote Lego with this complaint in 2014, because kids do notice.)

Of nearly 50 figurines currently featured in the motorsports section of Lego's online shop, nine, including Nielsen, appear to have feminine features. The rest are masculine. While nine is better than none, the ratio isn't exactly equal yet.
G/O Media may get a commission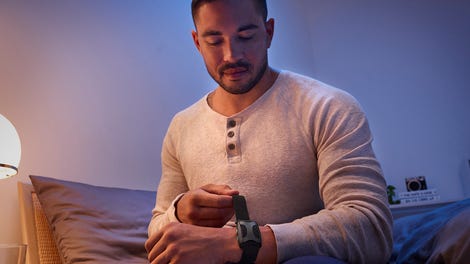 But it's nice to scroll down and see a figurine in Nielsen's likeness, a welcome change in pace from the masculine drivers across the other play sets for sale on the page. Racer quoted Nielsen as saying her "life feels 99 percent complete" now, and that she just needs a Lego set with her Porsche race car in it as well.
And, frankly, that would be another welcome addition.