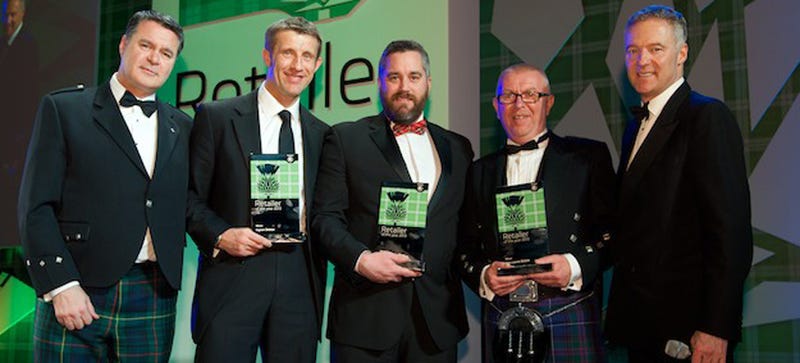 Listen, fools: when you sell Skodas for a living, you can't just wait for them to magically fly off the lot. You have to get in the game and tear it up. That's what these three UK Skoda dealers did, and that's why they were given the Retailer of the Year Awards in Edinburgh. You're not ready for their next-level shit!
The three winners of the baller-as-hell award were:
-Ingram ŠKODA in Ayr: Throw your hands in the Ayr for this kickass dealership!
-Heritage ŠKODA in Yeovil: They have a heritage of kicking asses, that's what's up.
-Alex Lawrie ŠKODA in Liverpool: I don't know who Alex Lawrie is but I bet he benches like 500 pounds. And could take Chuck Norris in both a fight and a contest to sell Skodas. And has heat vision.
Alasdair Stewart, Brand Director, ŠKODA UK, said: "I would like to congratulate the winners on their awards, and thank all of the retailers for their continued hard work and dedication. I'm confident that, together, we can make 2014 another record-breaking year.

"The number of cars sold in the UK is rapidly increasing every year and we are delighted to be setting new records. Sales of new ŠKODA vehicles reached a very impressive 66,000 units in 2013, compared to 53,200 for the previous 12 months, a significant 24% increase. This is of course testament to the outstanding work of our retailers up and down the country."
"I got a message out there to the other car brands: Try and outsell us," Stewart likely added at the end of his speech. "Just fucking try and outsell us and see where that gets you. I'll give you a hint: We will beat you longer and harder than you beat your own dicks."
As well as the prestigious Retailer of the Year awards, prizes were presented for new vehicle and fleet sales, customer satisfaction and after-sales performance.