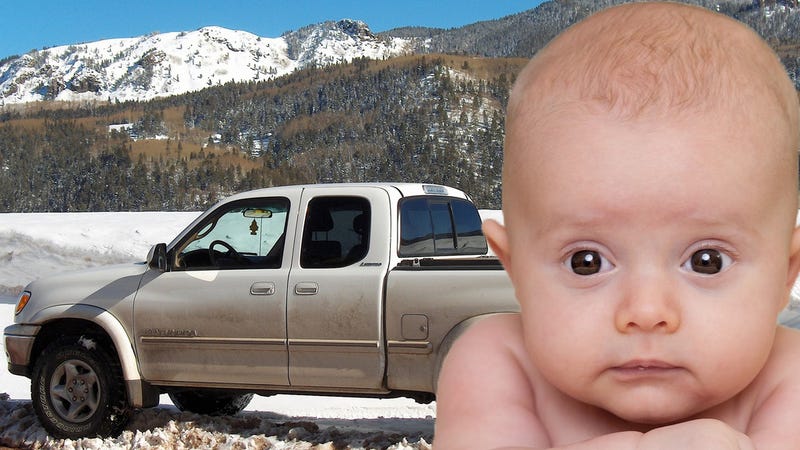 When Elizabeth LeFevre went into labor around midnight last Tuesday morning, the drive to the hospital was complicated by one serious problem: Interstate 25, which runs between the family's home near Cañoncito and Christus St. Vincent Regional Medical Center in Santa Fe, was shut down by a snowstorm.
The neonate was not in the mood to wait out the storm, however, and as contractions intensified the mother, father, the couple's three-year-old daughter, and the husband's brother loaded up in the family truck and headed out into the blizzard. Within five minutes the baby was already halfway into the world and truck turned into a mobile delivery ward.
Thankfully, dad Russell is a freshly trained nurse's assistant. Using what they had on hand — coats and shoelaces, mostly — they delivered the baby. Nineteen-inch long, six-pound-eleven-ounce Joanna Mallory LeFevre turned out to be as healthy as she was impatient, and when they finally got to the hospital doctors pronounced both mother and newborn to be in excellent condition.
We hope that when Joanna applies for her driver's license in sixteen years, her effective lack of a "home town" isn't a bureaucratic problem. After all, she was pretty much born to be on the road.
Photo Credit: SLV Native (truck), Gabrielle Melli (baby)