When we had the 50 Cars Made For Over 20 Years list a few weeks back, we were deafened by the howls of outrage from those whose favorite cars didn't make the cut.
Some of my oversights were really obvious head-clutchers (e.g., Trabant, Saab 96, De Tomaso Pantera), while others required making all sorts of crypto-arbitrary judgment calls. In order to prevent the flood of hate mails I got from Land Rover, Jeep, and Toyota FJ freaks with Part I, we're going to make one seemingly obvious point even more obvious:
NO TRUCKS! NO TRUCKS! CARS ONLY!
Got it? And, once again, we're denying the Ford Fox and Panther platforms and the Volvo 140/240 entrance to this list. That doesn't mean we don't love those cars (in fact, I've owned at least one of each), but each underwent a major chassis redesign before it hit the magical 20-year mark. I'm still not convinced that the C2 and C3 Corvettes are the same car, and Ford's nostalgic reissue of a handful of ceremonial Model Ts doesn't add another year of production to the T's scorecard. Feel free to debate the merits of these decisions in your comments, but try to keep the venom level at or below rattlesnake level. OK, here we go, in order of years of seniority:
Morgan 4/4
54 years (1955-present)
When Morgan redesigned the suspension for the 4/4 Series II in 1955, they figured there wouldn't be much need to change anything after that. Engine suppliers come and go, so they've had to change powerplants every so often (the current 4/4 comes with a Ford Duratec four), but otherwise the Morgan remains pretty much the same wood-framed machine our grandparents knew and loved.
Image source

G/O Media may get a commission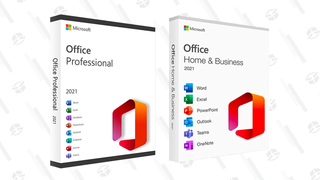 89% off
Microsoft Office Professional 2021 Lifetime License
Lotus / Caterham Seven
52 years (1957-present)
You don't see Sevens on the street very often, since the racetrack is this car's natural habitat, but they are road-legal motor vehicles and thus qualify for this series. Lotus built the Seven until 1972, and Caterham (and about 500 million others) have kept the production lines going since then.
Image source

Hongqi CA770
40 years (1958-1998)
Even the Great Helmsman himself needed a car, for those occasions when he had to inspect the progress of the Great Leap Forward, and there was no way that the People's Republic Of China was going to let the running dogs of imperialism outdo them when it came to classy luxury rides for important government officials. Thus was the Hongqi CA770 limousine born. It appears to have ZIS ancestry, but the Bamboo Curtain keeps such sensitive state secrets from our hands.
Image source

Nissan President 150/250
24 years (1965-1989)
Until replaced by a stretched version of the car we know as the Infiniti Q45, Nissan's luxury flagship was the mighty President. The styling appears to have hints of Mercedes-Benz W123 and Plymouth Volaré, and power came courtesy of the President-only Nissan Y OHV V8.
Image source

Trabant
34 years (1957-1991)
There's not much to say about the most famous Warsaw Pact vehicle of all: two pistons, two strokes, plastic body, and more than three million made. Primitive by any standard, but it put East Germany on wheels!
Image source

Bristol Type 603
33 years (1976-present)
The case could be made that the 603 was really just a warmed-over version of the 1946 Bristol line, but we're setting the 1976 body redesign as the cutoff. You could get a 603 with a Chrysler 318 or 360, and some even came with factory turbocharging!
Image source

Lada Niva
32 years (1979-present)
I dismissed the Lada Niva for its truckishness the first time around, but Unicmanest has convinced me that it's no more a truck than was the AMC Eagle or Subaru Outback. And no, there's no possible way to convince me that the Land Rover was really a car.
Image source

Toyota Century
30 years (1967-1997)
The first generation of the Toyota Century limo, which was based on the Crown luxury car, stayed pretty much the same for 30 years. Why tinker with a successful formula? The "Toyota Hemi" V series V8 powered this perennial zaibatsu favorite.
Image source

Lotus Esprit
28 years (1976-2004)
This was a really tough one, but I'm going to say that the endless series of minor mutations in the Esprit kept it essentially the same car for its run.
Image source

Shanghai SC760
27 years (1964-1991)
It's tough to get good information about Chinese cars designed before Nixon's 1972 trip, but it appears that the Shanghai SC760 was an all-Chinese design and remained virtually unchanged throughout its production run.
Image source

Studebaker Avanti / Avanti II
25 years (1962-1987)
I wanted to stay away from the slippery slope of replica cars, if only to avoid the nightmare of dealing with Cobra replicas, but the Avanti II was built using the original Studebaker frames and tooling and thus qualifies. The engines were small-block Chevrolets (proper Studebaker V8s being unavailable), but otherwise we're dealing with genuine Avantis.

Suzuki Alto / Maruti 800
25 years (1984-present)
The Maruti 800, still in production in India today, is based on the second-gen Alto. It has a long way to go in order to match the Hillman Hunter/Hindustan Ambassador, but 25 years is a good start!
Image source

Rolls-Royce Corniche
24 years (1971-1995)
There's not much you need to change on a car like this, so Rolls-Royce stuck with a winning formula.
Image source

Rolls-Royce Phantom VI
23 years (1968-1991)
374 were made. The Queen got two of them. Any questions?
Image source

Wartburg 353
23 years (1965-1988)
With only seven moving parts in the engine, there wasn't much to go wrong with this East German machine.
Image source

Audi 100 C3 / FAW Hongqi CA7200/CA7300
(21 years) 1982-2003
FAW (or some copycat) might still be making Audi C3-based cars in China now, but we can't be sure. We are sure, however, that the production run lasted at least 20 years.
Image source

Jaguar XJS
21 years (1975-1996)
Should this car be lumped in with the XJ6, just because the chassis is pretty much the same? Blasphemy!

De Tomaso Pantera
21 years (1970-1991)
Can we write about the Pantera without mentioning Vince Neill and his ill-fated 3-block trip to the liquor store? Apparently not! Anyway, the Ford Cleveland-powered Pantera stayed more or less the same for the entirety of its production run, and we all want one!
Image source

Reliant Regal
21 years (1951-1972)
Yes, three-wheelers with closed bodies count as cars. The Reliant Robin nearly qualified as well, but missed by a couple of years.
Image source

Volkswagen Karmann Ghia
20 years (1955-1975)
I left the Karmann Ghia out the first time because it's just a Beetle pan with a sporty body, but that wasn't fair. The Karmann Ghia was a distinct model! Too bad the Brazilians didn't keep making it for an extra 30 years.

Reliant Scimitar
20 years (1964-1984)
The first few generations of Scimitar were pretty much the same car under the skin.
Image source

Saab 96
20 years (1960-1980)
How did I miss this car the first time around? Its ancestry stretches well beyond 20 years, but a couple of decades as perhaps the best two-stroke car ever made is accomplishment enough.
Image source

Cadillac D Body
20 years (1977-1997)
I was very skeptical about including this car in the list, but Cadillac ice-racer William sold me on it. He also came up with some exhaustingly comprehensive rules for determining eligibility for the All-Time Survivors list, and I'll post them pretty soon, but for now I'll just share what he had to say about the Caddy D:
Of course it's the downsized Cadillac Rear Wheel Drive Fleetwood/de Ville ("D" Body), introduced on Cadillac's 75th anniversary for '77. Built from August 1976 until July 1997, the new "Right-Sized" Caddie (and GM's first full metric car) came in a variety flavors (de Ville sedan and two door, Brougham & Fleetwood) and a litany of engines: The program started with the L33 425, last of the "big iron" Caddie V-8's (down from the glory days 500 CID and nearly the same digits in torque), and soldiered on with the most diverse/bizzare collection of engines ever to grace a motor car: 368 Cadillac "Sleever," LF9 Buick diesel V-8, 253 Buick V-6 (the first non-V-8 for a Cadillac), the "8-6-4" disaster variant of the 363, an Oldsmobile 5.6, and finally the Cadillac "GM Corporate V-8 engine of Tomorrow" (forgotten the next day) the All-Aluminum cam eating 4.1 HT. And that's just the first ten years. Sure the de Ville and Fleetwood nameplates bailed to the dark side going front wheel drive in 1985 but the Brougham soldiered on in venerable "D" body glory for another decade and more.
The engine-of-the-week theme continued with an Oldsmobile 307 LG8, Chevy 5.0L and finally the Chevy 5.7. With the beginning of the Republican power shift, production packed up and moved to Texas to be closer to oil millionaires who would soon rule/ruin the world. The 1994 re-deux took the "D" body into the world of suppository-based styling complete with Corvette-derived LT-1 350, but in reality it was just a re-skin with the same frame and underbody of Grandpa's car. GM corporate greed and America's thirst for pickup trucks finally made the plant more desirable for more profitable mobile gun rack production and the last GM rear wheel drive passenger car was retired, but only after Elvis and 1.7 million examples had left the building for the last time.
20 years? The (separate) frame, main body structure (more steel alone than most complete cars) is the same from the first to the last. Panel for panel all are the same until '93, when the got out the hasp and rounded out the edges. But nothing else built by Detroit comes even close, so I think we have a strong candidate for the something that was truly Big Three built "big iron" and didn't finish out its production life in exile in Argentina (though likely this was the car exiles in Argentina where driving)..