Good morning! Welcome to The Morning Shift, your roundup of the auto news you crave, all in one place every weekday morning. Here are the important stories you need to know.

1st Gear: 86 the 87?
What gas should you put in your car? The gas that the owner's manual calls for, which, in most cars that regular people drive, is regular old 87 octane. Some cars, mainly with performance in mind, call for higher octane fuels, which make sense if the engine has been designed to maximize the higher-octane fuel by running with higher compression ratio, and if you don't want engine knock (really, you don't).
Higher compression ratios, and thus higher octane, can have the additional benefit of greater fuel efficiency if the engine is built that way from the start, however. Which is why automakers are now lobbying for a new, global standard of 95 octane at fuel pumps, eschewing all that 87 octane, 91 octane, and 93 octane swill we've been pumping into our cars for years.
Here's Automotive News:
In testimony Friday before the House Energy and Commerce Committee's environment subcommittee, Dan Nicholson, General Motors' vice president of global propulsion systems, said making 95 octane the new regular aligns the U.S. with Europe and is one of the most affordable ways to boost fuel economy and lower greenhouse gas emissions.

GM, Ford Motor Co. and Fiat Chrysler Automobiles, working with the United States Council for Automotive Research, are seeking just one grade of fuel: 95. That would eliminate today's grades, generally 87 octane for regular, 88-90 for midgrade and 91-94 for premium. Even though premium gasoline costs about 50 cents more per gallon than regular, Nicholson says moving to 95 octane would cost consumers far less.

Speaking during a panel discussion at SAE International WCX World Congress Experience in Detroit the day before testifying before the house subcommittee, Nicholson said a 3 percent fuel economy improvement could be attained for less than a 3 percent increase in the cost of fuel.
G/O Media may get a commission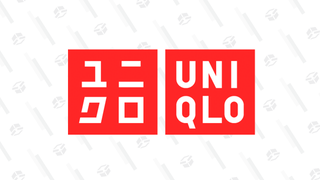 Year-round basics
Uniqlo Summer Sale
This is all a bit hypothetical, since an industry-wide shift to 95 octane would require a fundamental retooling of engines going forward to account for higher compression ratios with which to fully realize any of the benefits of the higher-octane gas. But on a visceral level 95 octane is exciting, since it was fun that one time in high school when I put 94 octane gas in my Volvo 240 wagon and pretended that it had suddenly turned into a high-performance race car.
The potential new gas standard also doesn't quite align with what our future actually is, which is electric cars, fuel-cell cars, and autonomous cars. Still, I'm down with a future that is just robotaxis and high-performance, fuel efficient gasoline engines on the side, pumping that sweet 95 octane into its veins.
2nd Gear: China's Loosening Foreign Ownership Rules Are Good For Tesla, But Won't Change Much In The Short Term
China said yesterday that they would eventually permit foreign carmakers to fully-own companies based in the country, eliminating a requirement that foreign carmakers only own up to 50 percent of companies based there. It's good news for Tesla, Bloomberg reports, though, for now, it probably won't change much for everyone else, since, as anyone who's ever been in a long-term relationship knows, sometimes it's easier to stay together rather than break up.
From Bloomberg:
"In a decade, foreign carmakers will gradually become all independent and Chinese companies will lose the cash flows from the joint ventures," said Yale Zhang, an analyst with Automotive Foresight Co. in Shanghai. "Foreign carmakers will be happy as they won't have to share 50 percent of the profits with their Chinese partners."

The landscape is unlikely to change overnight. Buying out joint-venture partners will prove expensive and going it alone would require billions of dollars in fresh investment. China's announcement comes on the heels of a similar move for the financial industry last week.

[...]

Elon Musk's Tesla in particular is in a position to benefit from the relaxed ownership rules. Musk hasn't been able to secure a deal to open an assembly plant in China, after negotiating with Shanghai's government for more than a year. The sides disagreed on the ownership structure, people with knowledge of the situation said in February. Tesla declined to comment.
Tesla could use some good news this week, and, indeed, China represents a massive opportunity for them, considering the country's appetite for electric cars.
3rd Gear: Porsche Raided!

The raids involved dozens of police officers and were carried out at several sites in Germany, according to Agence France-Presse:
Prosecutors from Stuttgart and Munich were joined by some 160 police officers in a search of "10 sites" in the states of Baden-Württemberg and Bavaria, the Stuttgart prosecutor's office said in a statement.

The three unnamed individuals are under investigation for suspected fraud and false advertising stemming from the manipulation of exhaust treatment in diesel vehicles manufactured by Porsche.

"The three accused consist of one member of Porsche's executive board and one senior manager. The third accused no longer works for Porsche," prosecutors said.

Porsche confirmed the raids in a statement to AFP, adding that searches were taking place at the company's offices in the southwestern city of Stuttgart, as well as at Audi offices in Ingolstadt.
Porsche, of course, is owned by Volkswagen, who have been dealing with the fallout from Dieselgate for years now, though this is the first time officials have conducted raids, as they have with Porsche's parent company and Audi in the past.
4th Gear: More On Tesla: Its Investors Are Getting Owned 
Tesla recently recalled 123,000 Model S cars to fix a power steering problem, and while recalls are a normal thing for automakers to do, Tesla is not a normal (or profitable) company. And according to Bloomberg this one will hurt the company's investors in particular because of the recall's domino effect.
From Bloomberg:
For leased cars, the recall may create a problem at the end of the contract, when Tesla will have to repair any automobiles that haven't yet been fixed. Any delay could result in the company taking longer to sell the cars after the lease, which could translate to bondholders getting their principal back slower, Moody's said.

"Given the depreciating nature of the assets, any major delays in the repair process, and consequent remarketing, may reduce resale values," analysts Nick Monzillo and Daniela Jayesuria wrote in a note Monday. The ratings firm called the recall "marginally credit negative" for investors in Tesla's 2018 lease securitization.

[...]

Affected Model S cars account for 28 percent of the value of leases in the securities. The potential resale value of the cars is a key component in figuring out how much leases are worth, and was an issue for investors who considered buying Tesla's bond in February. Because the electric vehicle market is new, there's little data available. A representative for Tesla wasn't immediately available for comment.
5th Gear: The U.S. Senate Will Probably Overturn Obama-Era Auto Loan Guidelines Soon
Which is bad news for minorities who buy cars, since the rules were designed to prevent finance firms from jacking up rates on black and Latino borrowers.
Here's The Washington Post:
The fight centers on guidance issued by the CFPB in 2013 that took aim at a common industry practice in which auto dealers mark up interest rates offered by finance companies. Finance firms such as Ally, for example, set an interest rate based on objective criteria — including a borrower's credit history and the size of the down payment. Auto dealers then are free to raise the interest rates within certain limits. The finance companies and the dealers split the extra profits.

The CFPB argued that auto dealers were using that discretionary markup to charge black and Latino borrowers more than white ones, even if they had the same credit scores. Over several years, the agency fined numerous auto lenders millions of dollars for discriminating against minority borrowers.

Ally Financial, one of the nation's largest automobile lenders, paid $98 million after the CFPB accused it of charging 235,000 minority borrowers higher rates. On average, black, Latino and Asian American customers paid from $200 to more than $300 more for auto loans than did white customers who were equally creditworthy, federal officials alleged. American Honda agreed to pay $24 million to borrowers to settle its case, and Fifth Third Bank paid $18 million. None admitted wrongdoing.
The vote could come this week, after legislators voted Tuesday to open debate on the matter.
Reverse: Old Man Wins Race
On this day in 2009, driver Mark Martin wins the Subway Fresh Fit 500 at the Phoenix International Speedway in Avondale, Arizona, and becomes the first 50-year-old to claim victory at a National Association for Stock Car Auto Racing (NASCAR) Sprint Cup race since Morgan Shepherd did so at a race in Atlanta in 1993. Besides Martin and Shepherd, only two other drivers age 50 or older have won Sprint Cup events.
Neutral: Do You Want 95 Octane Gas?
Ninety-five octane! Ninety-five octane.