Multiple warnings about the dangers of the ammonium nitrate used in Takata airbags went ignored to save just a few dollars per airbag, according to a report by The New York Times. To date, faulty Takata airbags have killed at least 14 people and injured over 100 more, prompting the largest automotive safety recall in history.
When General Motors found that Takata was somehow able to manufacture airbags for a few bucks less than their existing airbag supplier Autoliv, the automaker approached Autoliv to see if they could match the price. Autoliv refused, citing safety concerns with Takata's use of the volatile ammonium nitrate compound. From the story:
"We tore the Takata airbags apart, analyzed all the fuel, identified all the ingredients," [former Autoliv head chemist Robert Taylor] said. The takeaway, he said, was that when the airbag was detonated, "the gas is generated so fast, it blows the inflater to bits."
Former Autoliv scientists told the Times that their findings about Takata's airbags were so damning that they understood that Autoliv had tried to warn automakers of the danger of Takata's inflaters.

GM declined to comment, saying essentially that it was an "old GM" problem.
Of course, GM was hardly the only automaker who prioritized price over safety. Other automakers also pressured their suppliers to produce airbags as cheaply as Takata, per the Times. While most automakers declined to comment to the Times, Honda spokesman Matt Sloustcher claimed in an emailed statement that "There was no industry understanding in the late 1990s" that ammonium nitrate was dangerous to use.
G/O Media may get a commission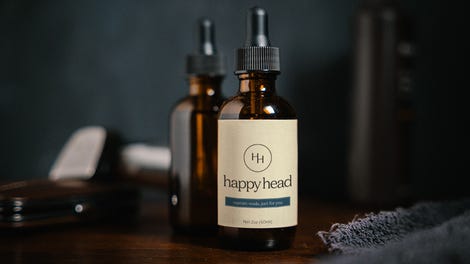 And Takata themselves had been under their own push to do things cheaper and move more product at about the same time, per the Times' report. Takata airbags that inflated too fast in the 1990s were linked to at least 40 eye injuries, crippling sales. Worse yet, explosions at a Takata inflater plant in Moses Lake, Wash., forced the company to fill its orders with other suppliers' inflaters at high cost.
Those cost concerns led Takata to embrace the use of ammonium nitrate in the first place, despite warnings from their own engineers and others. In fact, even Takata's own suppliers for the compound hinted that this was a bad idea. The NYT writes:

An internal memo prepared in March 2000 by the Mississippi Chemical Corporation, an agricultural fertilizer supplier, states that early talks to supply Takata with ammonium nitrate fell apart over liability issues. A handwritten note on the memo notes: "Send letter informing them about explosion hazard."
Regardless of Takata's push to lower costs, former National Highway Traffic Safety Administration administrator Joan Claybrook told the NYT that automakers can't push all of the blame onto Takata:

Automakers play a big role. They're expected to be involved with their suppliers in a very detailed way.
Takata claims to have made their new inflaters more resistant to moisture and temperature changes. Given their scandal-ridden track record so far, I can only hope it's true.

You can read the Times' full report here.