1st Gear: Hold On Now
Back in 2011, the Obama-era Environmental Protection Agency announced strict fuel economy rules aimed at doubling the national average at the time to 54.5 miles per gallon by 2025. Automakers agreed to the plan, but with a great deal of consternation and warning that it might not be do-able—particularly with a mid-term review to see if the final years of the regulation would be feasible.
But there's a new sheriff in town, and one who has made clear his distaste for heavy regulations. Right before President Donald Trump took office, however, the EPA worked to lock in those rules, rebuffing efforts from automakers to delay the increases.
Now, as Bloomberg reports, the CEOs of 18 automakers are asking the EPA to review those rules after all, calling them potential job-killers.
In a Feb. 10 letter, executives including Mary Barra of General Motors Co., Ford Motor Co.'s Mark Fields and Fiat Chrysler Automobiles NV boss Sergio Marchionne asked Trump to return the review to its original schedule, giving the new administration a chance to shape the outcome.
"As recently as late last fall, EPA assured us that the MTR would not result in a final determination before the next administration came into office," the executives said in the letter, referring to a mid-term review of the regulations.

Automakers criticized the ruling as a political move to lock in the industry's greenhouse gas emissions standards, a key piece of President Barack Obama's legacy on environmental policy, before Trump took office.

Gloria Bergquist, a spokeswoman for the Alliance of Automobile Manufacturers, said the letter from the executives reflects the industry's desire to "put the review back on track and have the data drive the outcome" of the analysis.
There is some validity to what automakers are asking for beyond the typical request to duck regulations: car companies say that with gas being as cheap as it is, and looking to stay that way for a bit, consumer tastes have shifted away from smaller cars and hybrids toward larger crossovers and SUVs.
2nd Gear: Passing On The Cost To Consumers
At the same time, while automakers seem eager to work with the Trump administration on fuel economy regulations, they are in freakout mode over a possible border tariff on cars (and parts) from Mexico or other foreign markets.
G/O Media may get a commission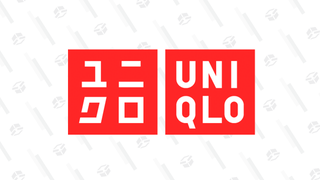 Year-round basics
Uniqlo Summer Sale
We've covered this before, but Automotive News points out that new cars are more expensive than ever while incomes have remained largely flat over the years, and an increase in costs for new vehicles is going to hurt families as well as sales.
Many buyers already are stretched to the limit, as dealers increasingly rely on seven-year and sometimes even eight-year loans to help fit monthly payments into customers' budgets.

Median U.S. household income fell 1 percent between 2005 and 2015, the most recent year for which U.S. Census data is available, while the average transaction price for a new vehicle jumped 21 percent over the same period, according to Edmunds.

"At this point we've been able to tolerate it fairly well," said Lacey Plache, Edmunds' chief economist. Low interest rates, decreasing unemployment and rising consumer confidence have helped U.S. sales reach record highs in both 2015 and 2016.

"But if any of these factors change, we do start to see a weakening ability to afford higher prices," Plache said. "Any kind of price shock, especially in the range being talked about, would definitely be a huge hit to the industry. That's a significant increase in the price of a car."
3rd Gear: We Like Our Hatches Like We Like Our Coffee—HOT
Hey, want some good news? Though the small car market is lagging hard as buyers switch to bigger vehicles, the hatchback market shows some signs of life. It seems American buyers are finally beginning to realize what people in other markets have known for decades, that hatches have a nice degree of utility that sedans do not.
At the same time, it's still a drop in the bucket overall. Via The Detroit News:
Stephanie Brinley, senior analyst with IHS Automotive, said hatchbacks might spur some growth in the small-car segment, but they won't send sales through the roof.

"Hatchback sales have not traditionally been good in the U.S.," she said. "It's a relatively small opportunity ... they should help stem the losses in the (small car) segment."

The additions of the Elantra GT and Cruze Hatch might serve to hang on to sedan customers who were looking for more utility, she said.

Michelle Malcho, spokeswoman for Chevy cars and crossovers, said Friday the hatch has found a niche market of more active, urban buyers who are looking for more functionality out of a small car.

"I think the U.S. likes the functional thought," she said. "The hatch for some people offers that without stepping up to that next level ... It really does fit what you need to do on a daily basis."

The Hatch model accounted for 15 percent of Cruze sales for Chevy in January. A slight increase in sales came from customers who turned in crossovers and pickups for the Hatch, according to Malcho.
Now here's the interesting part. What's doing well are the performance-oriented hatchbacks; when buyers go for small hatches, that's what they're going for.
But Ford Motor Co., which has traditionally dominated the market with hatch options on the Focus, saw small-hatchback sales fall 21 percent in 2016 as customers jumped to SUVs. It's the company's "hot" hatchbacks — the high-performance Fiesta ST, Focus ST and Focus RS — that grew by over 21 percent, according to Ford.

"It's not a hatch versus sedan story," said Jeff Eggen, Ford's small car marketing manager. "It's a performance side... it's really a source of strength for us right now, and it's an area of small cars that is holding up well. This is a really unique area that an SUV can't really deliver."
Good news! Keep buying the performance hatches!
4th Gear: Some Tesla Folks Want In On The UAW
The United Auto Workers union says some Tesla employees are interested in unionizing, but also denied that a Tesla worker who panned the company's working conditions in a blog post on Medium was paid by the UAW to agitate the automaker. The latter was claimed by Elon Musk in a DM to our sister site Gizmodo last week.
From The Detroit Free Press:
The confirmation came in the form of a statement calling for the Palo Alto, California-based electric vehicle manufacturer to "apologize" to an employee named Jose Moran, who has contacted the UAW and wrote a post Thursday on publishing website Medium about unionizing.

"Mr. Moran is not and has not been paid by the UAW," the union said. "We would hope that Tesla would apologize to their employee, Mr. Moran, for spreading fake news about him. We can confirm that Mr. Moran and others at Tesla, have approached the UAW and we welcome them with open arms."

The statement followed tech blog Gizmodo on Thursday reporting Tesla CEO Elon Musk sent a direct message through Twitter to the Gawker Media-owned website accusing the UAW of paying Moran to "agitate for a union."

Musk, Gizmodo reported, referred to the situation as an "attack." He criticized the UAW, claiming the union was responsible for killing a joint venture between General Motors Co. and Toyota Motor Corp. that formerly occupied the plant. He said the UAW "abandoned" the plant's workers following production at the plant ending in 2010.
5th Gear: Ford Pays $1 Billion For An Autonomous Startup
Exactly what's happening here isn't clear yet, but Ford just paid a lot of money to become the majority stakeholder in an autonomous startup called Argo AI. The company was cofounded just a few months ago by Google and Uber veterans. They sure hit the jackpot fast. Via The Detroit Free Press:
Ford CEO Mark Fields and Argo AI executives declined to say exactly how much money Ford is paying to become a majority stakeholder in Argo AI, or even exactly how many employees currently work for the start-up.

But they did make it clear that a good bit of the $1-billion figure will be deployed over a period of five years as the company works to attract and retain the brightest minds in the fast-paced self-driving vehicle industry, which has been marked by talent wars for the best engineers and software developers.

​In 2015, Uber poached about 40 engineers from Carnegie Mellon in a move that left one of the world's top robotics research institutions in a crisis. Last month, Tesla filed a lawsuit against Sterling Anderson, the former director of its Autopilot program, for leaving the company to join Chris Urmson, a former director of Google's Self-Driving Car Project, to form a start-up called Aurora.
Reverse: Odd Choice For A News Item But Sure, Okay
Neutral: Yay Or Nay On Tough Fuel Economy Standards?
Is the 50+ MPG average by 2025 something that needs to be amended, or do automakers need to just deal?