Good morning! Welcome to The Morning Shift, your roundup of the auto news you crave, all in one place every weekday morning. Here are the important stories you need to know.

1st Gear: A Storm Is Coming
The Trump administration's plans to back off the strict Obama-era fuel economy mandates, and we are expected to know more details in the coming weeks, as Reuters' David Shepardson reports.
This new plan should halt the order to double the average fuel economy of trucks and cars to 54.5 miles per gallon by 2025, as well as "freeze" requirements for 2020 until 2026. Automakers initially fought hard against the Obama mandates, but these days it feels like they aren't so sure.
G/O Media may get a commission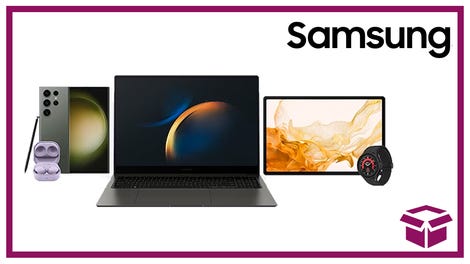 24 hour deals
Discover Samsung - Daily Deal
The biggest problem at the moment for car companies, however, may be California—specifically how the state and the 16 others that follow its emissions regulations can set some of its own environmental standards. California is even suing the Trump administration to keep rollbacks from happening, and car companies fear having to make cars to two different national standards:
California, the most populous U.S. state and biggest new-vehicle market, has long been allowed by an EPA waiver to impose stricter standards than Washington does on vehicle emissions of some pollutants, but the state agreed to adopt the emissions rules of the Obama administration in 2011.

California and 16 other states covering about 40 percent of the U.S. population sued earlier this month to block the Trump administration's efforts to weaken the fuel efficiency requirements. On Tuesday, a group of environmental groups including the Environmental Defense Found, Center for Biological Diversity, the Sierra Club and Union for Concerned Scientists also filed suit.

The Transportation Department proposal asserts that a 1975 federal law preempts states from imposing emissions rules.

Automakers want the White House and California to reach an agreement on maintaining national standards, fearing a prolonged legal battle could leave them facing two different sets of rules and extended uncertainty.
Should be interesting to see how this plays out.
2nd Gear: The Northeast Works On An EV Charging Strategy
I believe we'll only see widespread adoption of electric vehicles in America when 1) gas spikes to unreasonable levels and when 2) charging your car is as convenient as refueling it. The second part can't happen without a robust charging network, and fortunately a dozen East Coast states are working on a plan to try and make that happen, reports Automotive News:
A dozen states on the Eastern Seaboard, from Maine to Virginia, plus the District of Columbia, have signed on to a strategy for building electric vehicle charging infrastructure to make fuel access easier and encourage people to buy EVs.

The multistate vision looks at different charging-use cases — home, work, around town, highway and destinations — and identifies priorities and key roles for investors in each one.

Creating a regional strategy in the Northeast was important because "It's a unique area where people work and live in different states, or have family nearby, and people are frequently traveling through states on a daily or weekly basis," Elaine Grady, senior policy adviser for Northeast States for Coordinated Air Use Management, which facilitated the multistate effort, told Automotive News.
This is good news. But strategy is one thing. Let's see how it turns into reality.
3rd Gear: Soros Is A Tesla Bondholder Now
George Soros, the billionaire who signs my paycheck and that of everyone in the LIBTARD LAME STREAM MEDIA, is now a big investor in Tesla's bonds. Specifically convertible bonds, reports Reuters:
Soros Fund Management LLC took a $35 million stake in the convertible bonds of Tesla, which are due in March 2019, according to filings with the U.S. Securities and Exchange Commission. A spokesman for Soros did not respond to a request for comment.

Convertibles are hybrid securities, either bonds or preferred stock, that can be exchanged for a predetermined number of common shares. That effectively lets an investor participate in stock-price changes, but with the yield and greater security of a fixed-income instrument.

Musk, who like Soros is also a billionaire, has been under pressure from investors to prove the company can solve production problems, stem senior staff departures and resolve questions about crashes involving its electric cars.
Have I told you all how great Tesla is lately? (Mr. Soros, let me know if that was adequate. Please keep the money coming. See you at Bilderberg this summer.)
4th Gear: Michigan Shortens Distances For Autonomous Trucks
Michigan, home of America's car companies that aren't in California or the South, is going big on autonomous testing. This includes for trucking, the industry that may go driverless before passenger cars do. (I see that as a good thing.)
And on Tuesday, the Michigan House of Representatives advanced a bill that will allow more leeway for such truck testing. Via the AP:
Self-driving trucks would be allowed shorter distances between vehicles under legislation that has passed the Michigan House.

Lawmakers voted 64-44 Tuesday for the bill that would provide an exemption from Michigan's requirement that trucks maintain sufficient space behind another truck or truck tractor – as long as the vehicle is part of an electronically linked group of self-driving trucks, also known as a "platoon."

The change would not affect an already existing requirement that platoons accommodate other cars that wish to change lanes or exit the highway.
5th Gear: Maybe We Don't Punish The Automakers Too Too Much?
Angela Merkel, chancellor of Germany, warned lawmakers that maybe they shouldn't sanction car companies so much that they are "no longer able to invest in future technologies," according to Reuters:
It's our responsibility to tell the industry, it's your duty to regain the lost trust yourself," she said in a debate on Germany's upcoming budget, but set herself against calls to further increase the burden on carmakers to retrofit vehicles that produce excessive emissions.
It's easy to say that when your country makes most of the diesel passenger cars by a pretty wide margin, I guess.
Reverse: Warren
Neutral: Who Wins In The EPA vs. California Fight?
And what are car companies to do here?