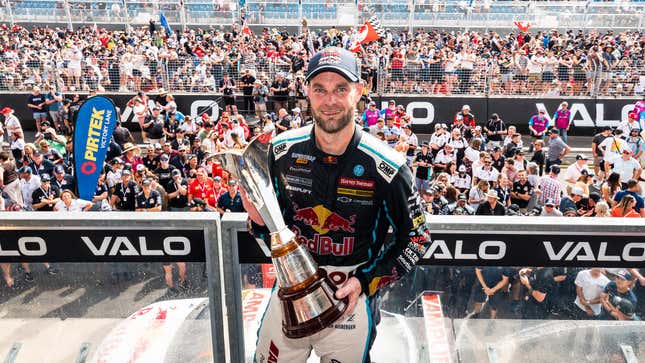 The NASCAR Cup Series is slated to hold its first-ever street race in Chicago on the Sunday before Independence Day. The spotlight on stock car racing couldn't be brighter with a holiday weekend event in the middle of the country's third-largest city. Now, the addition of one of the most decorated drivers in Australian touring car racing history will certainly pique the interest of fans overseas.
Trackhouse Racing has announced that Shane van Gisbergen will be behind the wheel of the No. 91 Enhance Health Chevrolet Camaro in Chicago. Van Gisbergen is a three-time and reigning Australian Supercars champion. The 34-year-old New Zealander is also fourth on the Supercars all-time wins list with 76 race victories. He has proven adept at various forms of racing. He grew up karting and dirt-track racing and has success in sports car racing. Last year, "SVG" finished third in WRC2 at Rally New Zealand, his international rallying debut.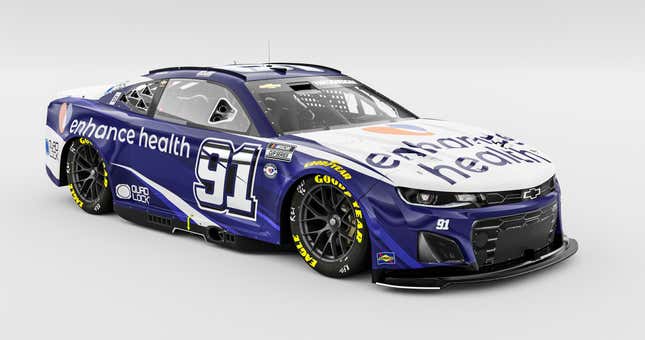 Trackhouse Racing owner Justin Marks said in a statement:
"I'll concede the American racing fan might not be as familiar with Shane as they are with Kimi but if you talk with anyone in Australia, New Zealand and that part of the world they will tell you he is one of the most talented drivers on the planet. He's used to street racing in heavy cars and I think everyone will be very impressed with his performance."
Van Gisbergen's participation is a part of Trackhouse's Project91 initiative. The project looks to give prominent international drivers the opportunity to race in the NASCAR Cup Series with competitive equipment. Previously, 2007 F1 champion Kimi Raikkonen made two appearances in the Project91 Camaro at Watkins Glen in 2022 and Circuit of the Americas last March.
Van Gisbergen has a little over a month left to prepare for the Grant Park 220 on July 2nd. He's ecstatic about the chance to compete in NASCAR, saying:
"I can honestly say I have dreamed about an opportunity in NASCAR, but really never thought it would become a reality. I can't wait to get to the States to meet everyone and prepare for Chicago. It's NASCAR's first time on the streets of Chicago so in some ways everyone will be a rookie like me, but I don't underestimate that it's going to be a huge challenge."