I'm not exactly sure what kind of totalitarian hellhole modern Australia is, but apparently a person's freedom to drive using cookware is not considered a human right there. Perhaps I'm wrong, but that's what it seems like, based on this report of South Australia Police arresting a man who was using a frying pan as a steering wheel.
I mean, come on! He took the handle off!
Here's the report from the South Australia Police:
Just after 8am on Sunday 4 September, patrols were called to Norman Street following reports of a suspicious red Mazda sedan and male occupant loitering in the street.

On arrival, police saw the Mazda sedan drive off along Norman Street before turning into the car park of a unit block.

Police spoke with the driver and inspected his car finding the steering wheel had been replaced with a metal pan and the front number plate had been altered.

Further checks revealed the car was unregistered and uninsured and had recently been defected and the defect label had been removed.

The 32-year-old from Adelaide was charged with driving unregistered, uninsured, drive contrary to defect, remove defect label, alter number plate and breach of bail. He has been bailed to appear in the Adelaide Magistrates Court on 11 October.

His car was also impounded for 28 days.
I'm not sure if a 28-day impound is the usual penalty for driving using frying pans as controls, but it does bring up some issues. I mean, okay, sure, maybe a flat metal p[an doesn't make for the most-grippable steering wheel, but what if the pan had been modified extensively? Does this rule out all home-made car parts, or just the ones that are one stovetop away from making you an omelette?
Also, the report fails to note the other fascinating thing about the pan-wheel: it's got some sort of little inspirational text on it! The steering-pan says:

17-7-14-14-5

Uncontrollable

& driven

to love

only

a Beating

HEART

RIP [illegible]
There's also some darker, ornate text underneath these words that I can't make out. Also, I think there's a half-hearted attempt to put one of those leather steering wheel covers on the pan's rim, too, which just makes this all even better.
G/O Media may get a commission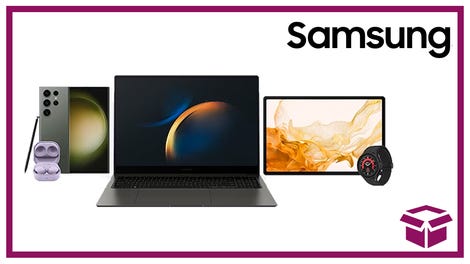 24 hour deals
Discover Samsung - Daily Deal
Now, due to details like my lack of Australian citizenship or any qualifications whatsoever, I'm not a South Australia Police Officer. (Yet.) But if I was, I think I'd be sort of impressed with the ingenuity of this loon.
Especially if a search of his home turned up a partially-melted steering wheel with curry residue on the stove.