With Porsche's World Endurance Championship team looking so good at Le Mans and the Nürburgring, everybody's wondering: what are the other LMP1 teams doing to match that pace? We asked Audi Sport Head of LMP Chris Reinke at the WEC's last round at the Nürburgring to find out.

After the 6 Hours of the Nürburgring, Audi sits 33 points behind Porsche in the WEC manufacturers' championship, but it ain't over yet.
And besides chasing Porsche for a hopeful title win, Audi is still dogged by the rumor that they could head to Formula One. Does getting back on top in the WEC still even matter for the historically dominant Audi team? Having two Volkswagen Group brands in the same top-level motorsport, Audi's hiring of ex-Ferrari F1 team principal Stefano Domenicali, and Audi's defensive denials make it sound as if an Audi F1 team could be a real possibility.
Reinke made it clear: Audi's heart is with this Le Mans prototype, and he's very passionate about keeping the LMP1 program around for a good, long while.

"If you look at our success in LMP1, [F1] wouldn't be a step up," Reinke said.

Reinke explained that Audi identifies itself with the height of technology, and that's happening in sports cars — not the highly restricted world of Formula One.

G/O Media may get a commission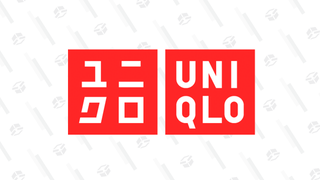 Year-round basics
Uniqlo Summer Sale
"For me, they're so far apart, they're not even comparable," explained Reinke. "This is about creating technology that's road relevant."
The things Audi is allowed to experiment with in WEC — hybrid systems, diesel fuel, all-wheel drive — are things that fit directly with what the company does on the road car side, and if Reinke has anything to say about it, that's where they'll stay.

"We want to prove our engineering against other manufacturers here at the WEC," explained Reinke.
As far as closing the gap with Porsche this year goes, Reinke said, "That's what we're here for."
Part of the reason that Audi is always the subject of Formula One rumors is just how insanely unbeatable the team has been in the past. Their LMP1 team, Audi Sport Team Joest, has won Le Mans 13 times, second only to fellow Volkswagen Group brand and chief rival Porsche. They've been WEC manufacturers' champions for the first two years of the WEC's three-year existence.

Now they're in the unusual position of having to play catch-up.
One of Porsche's wins this year was Le Mans, which is a double points race in the WEC. Porsche ended a five-year winning streak for Audi after the Audi team made some uncharacteristic mistakes during the race. Audi, however, had strong wins at Silverstone and Spa-Francorchamps earlier in the season.
It's these two teams who will definitely be fighting for the 2015 season championship as 2014 manufacturer's champions Toyota lag 95 points behind Porsche and are already directing most of their efforts towards an all-new car for 2016. Meanwhile, Nissan has pulled out until they are satisfied with their radically different car's performance.

The Nürburgring race was important because all three LMP1 teams could claim it as a home race — even Toyota, who races as a Japanese entry, but whose LMP1 operations are out of nearby Cologne. The Nürburgring is a place that lives and breathes motorsport on a normal day, and Audi themselves brought 150 Audi Sport employees who normally wouldn't travel with the team from their base of operations in Ingolstadt to watch the race.
The Nürburgring also marked an important point in the WEC season: halfway. (Or over halfway if we're going by hours of race time!) Four races are down, and four remain: Austin, Fuji, Shanghai and Bahrain. These next few races will be crucial in determining if Audi and Porsche will stay neck and neck with each other, or if one clear victor will emerge.
One of those races is this weekend: the 6 Hours of Circuit of the Americas, in Austin.

For Reinke, who — despite his accent — was actually born in Evanston, Ill., Austin is also the closest thing the WEC has to a home race for him. What's interesting about many of the World Endurance Championship teams is just how international they really are. English seems to be the common language that most teams use, but teams' talent comes from all over, including the good ol' U.S. of A.
Audi in particular is looking for success in the United States. It's a growing market for them, and despite having customer programs all over, their only major works program that races in the United States is the LMP1.
The WEC as a whole is growing as well. While the Audi team was sad to see many of the classic American events fall off their LMP1 calendar, LMP1 programs had essentially priced themselves out the merged Tudor United SportsCar series. Audi still loves to test its LMP1 at Sebring (even if it's not at the 12 Hours of Sebring itself) because of the bumpy surface that Reinke says is "hell on everything" there, but too few competitors were willing to compete at that level of investment in one continent's championship.

The WEC, though, has had success giving those big-budget programs a place to flourish. Reinke credits the public's fascination with technology for the series' growth.

As for what specifically Audi is doing with the car itself to catch up in the WEC series championship, details are (for obvious reasons) rather sparse. The major components of the car are basically set for 2015. Audi confirms their package for the season, and might change around minor items like brake ducts and winglets, but the package as a whole stays relatively stable all season long.

One major factor in the performance of the Audi LMP1 this year is the fact that Audi's R18 e-tron quattro runs a much smaller hybrid system than Porsche's 919 Hybrid — 4 megajoules compared to the 919's 8 megajoules. It's a trade-off: big hybrid systems give the car a lot of extra boost, but they also weigh a ton. Reinke says that this year's R18 works best on flowing tracks.

At this point in the season, however, Reinke said, "Our resources for development are on next year's car."
Audi is in the early phase of development for its 2016 car, currently testing out different ideas on different simulation tools. The 2016 Audi LMP1 will be confirmed at the end of the year, and Audi hopes it brings them not only a season championship, but another win at Le Mans.

They're not alone in starting this early on the 2016-spec car. Toyota, too, confirmed that they're right in the thick of putting their 2016 TS 050 together.

So we'll see if the updates they're developing will force the other teams to be the ones playing catch-up in series points after Le Mans next year. They're not going anywhere in the near future.

Photo credits: Stef Schrader (first and third photos), Getty Images (second and fourth images)

---
Contact the author at stef.schrader@jalopnik.com.