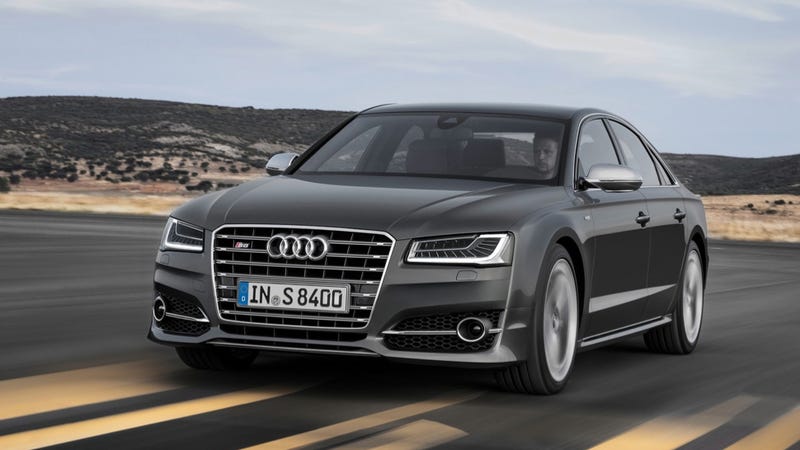 Last month Reuters posed the question of whether Audi, after a decade of dominating the luxury game, was beginning to stall out due to a lack of research and development spending compared to rivals. Now Audi says they're going to fix that problem by throwing money at it.
Suck it, haters! According to AudiWorld, Audi today announced they're going to drop around €22 billion — $30 billion in U.S. currency — between 2014 and 2018 "into new models, innovations and the continuous expansion of the worldwide production network." Seventy percent of that money will be for new models and technologies. It is the largest such investment in company history.
What new models are coming our way, you ask? The Q1, a new TT, and maybe some more electrics, apparently.
In addition to the innovative Audi A3 Sportback e-tron and A3 Sportback g-tron, the brand with the four rings plans to launch the third generation of its design icon, the Audi TT Coupé, on the market in 2014. Just a few weeks ago, Audi also announced that it will be producing the new Audi Q1 in Ingolstadt starting in 2016. At the same time, Audi is expanding its production facilities around the world.
That includes Audi's first factory in North America, in Mexico, a plant in Brazil that will make the A3 and Q3 there, and a second plant in China. Gotta have the China plants, man.
Maybe that big injection of cash will satisfy the naysayers.