The Audi E-Tron electric SUV is off to a great start with, wait, no, actually it is already getting a recall and it's for potential battery fires. Nobody has been hurt with the roughly 540 cars sold in America thus far, and there have been no actual fires in the hands of customers, Audi says, but it's not a good look.
Again, there have been no reported injuries associated with the recall, as Bloomberg reports with comment from Audi:
The company issued a voluntary recall of approximately 540 E-Tron SUV models sold in the U.S. because of a risk that moisture can seep into the battery cell through a wiring harness glitch, spokesman Mark Dahncke said. The company isn't aware of any fires or injuries because of the flaw, which affects a total of 1,644 models, he said.


[...]

Audi said there have been five instances globally where a battery fault light turned on because of the moisture issue. It began contacting E-Tron owners in the U.S. last week, prior to a warning from federal safety regulators, and should have a repair available by August.
"We are applying an abundance of caution as no such incidents have been reported globally," the company said in a statement.
Audi went on to claim that it had five instances of a battery fault light turning on, but that it put out the recall before any federal safety regulators got at them. "We are applying an abundance of caution as no such incidents have been reported globally," Audi stated, as noted by Bloomberg.
As a reminder, this car was late to production due to software issues and it has a disappointing range to begin with.
G/O Media may get a commission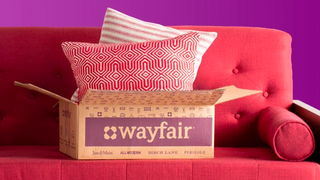 Big deals
Wayfair Surplus Sale
Taking on Tesla, as it seems, is easier said than done.
UPDATE: 5:11 EST, Jun 10th, 2019: Audi contacted Jalopnik with the full text of its statement. It is as follows:
Statement:

Audi of America takes the safety of its customers and the quality of our vehicles very seriously. In order to ensure the highest levels of safety and quality for our customers, we have issued a voluntary recall affecting approximately 540 e-tron vehicles that have been delivered to customers and 1,644 in total. The recall is in response to a potentially faulty seal that may allow moisture to enter the battery compartment which could lead to a short circuit or in extreme cases to a thermal event. We are applying an abundance of caution as no such incidents have been reported globally. The recall repair is expected to become available in August 2019.

Customers are being contacted directly to inform them of the recall and our dealer network is fully engaged to deliver the best customer-service possible. We regret any inconvenience caused to our customers and reservation holders as we work with all parties toward a positive outcome in the weeks ahead. Audi e-tron vehicles unaffected by the recall remain available for delivery and our reservation system remains open to receive customer reservations.

- End -

This post originally stated that these Audis were being recalled for battery fires. As there have been no fires as of yet, merely the risk of them, the headline has been changed to reflect it.