Audi's managed to make their small Tiguan-based Audi Q3 luxury crossover interesting with this RS-prepped concept it plans to show at the upcoming Beijing Motor Show. A tiny Quattro 360-hp car is so strange it makes perfect sense.
Once you get past the choice of platform — feel free to read it as either severely trendy or just incongruous — the RS Q3 does bring the goods. The 2.5 TFSI 5-cylinder is the same as in the TT RS, putting 360 horsepower into a seven-speed S tronic gearbox. The Quattro system is set up to favor the front wheels and vector torque to the rear only when things slip.
The 0-to-60 mph time is pegged at a bit more than five seconds, and the rounded but debatably aerodynamic shell allegedly can be pushed through the atmosphere at 165 mph flat-out. These are essentially RS 2 Avant numbers, folks.
G/O Media may get a commission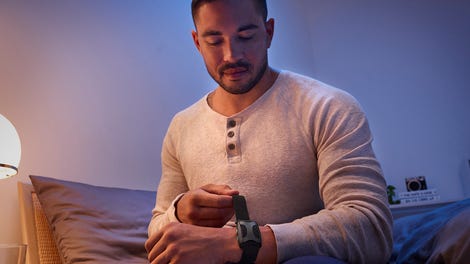 Both interior and exterior feature experiments in carbon-fiber-reinforced polymer trim. And 20" wheels with thirty-series tires and a few interesting detail ideas (example: the tachometer has Chinese characters instead of Arabic numerals) round out the changes.
The Beijing Motor Show opens to the press on April 23rd and the public on the 27th.