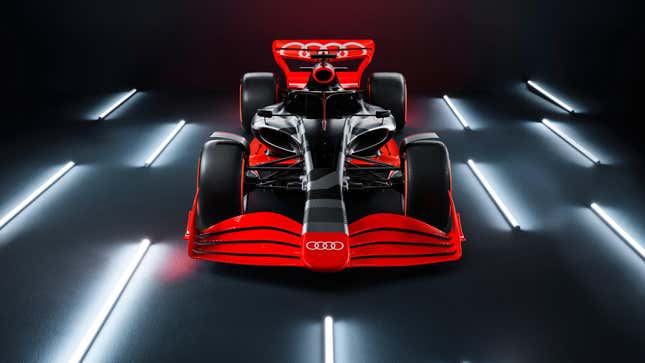 Audi has purchased a minority stake in the Sauber Formula 1 team (which is currently doing business as Alfa Romeo F1), as the manufacturer outlined in its plans announced last October. The German automaker is scheduled to join the world championship in three years. The 2026 F1 season might seem like an eternity away, but both Audi and Sauber are taking important steps to ensure they are as competitive as possible when the time comes.
Today, Sauber succinctly stated:
"The Sauber Group is pleased to announce that, as per the plans outlined in October last year, Audi acquired a minority stake in the Sauber Group in January 2023. This is an important milestone on the way to Audi's entry in Formula One, scheduled for 2026, for which the Sauber Group will be the German brand's strategic partner."
In late August, Audi announced that it would enter Formula 1 as a power unit supplier concurrently with 2026's new power unit regulations. The German manufacturer revealed in October that it would partner with Sauber and was already developing its 2026 power unit at its Motorsport Competence Center in Neuburg an der Donau, Germany. Meanwhile, Sauber will continue to compete with Ferrari power until for the next three seasons.

While Alfa Romeo's partnership with Sauber is in its final year, the Swiss-based racing team is already making preparations on its end. Andreas Seidl, former McLaren F1 team principal, has been appointed Sauber Group CEO. Siedl had previously collaborated with Sauber during his time working with BMW's F1 program in the 2000s. Fred Vasseur's departure from the team for Scuderia Ferrari hastened Siedl's appointment. Winning an F1 world championship is a multi-year effort, and Audi is committed to putting up a strong fight as soon as possible.