You may not like the idea of the Russians influencing the elections of other nations, but as today's Nice Price or Crack Pipe Lada may prove, you can still be down with their versions of other nations' cars.
I'd like to begin the discussion of yesterday's car by quoting the immortal poetry of Bobby Pickett:
'He did the mash (he did the monster mash),
The monster mash (it was a graveyard smash),
He did the mash (it caught on in a flash),
He did the mash (he did the monster mash!)'
Yes, while portraying his mashup of BMW body and Lexus/Chevy electrics as a bit of a monster, the seller of yesterday's electrified 2001 BMW 330ci didn't get many toes tapping for his $8,000 price. Nor was there much dancing around the fact, even as admitted by the car's builder, that it wasn't a turnkey ride, and would require further massaging by someone with either a degree in electrical engineering or with a Jedi-like ability to look stuff up online.
In the end, the car and the seller's demands were deemed unworthy of that asking price or our time, and it got unceremoniously unplugged to the tune of an 89-percent Crack Pipe loss.
G/O Media may get a commission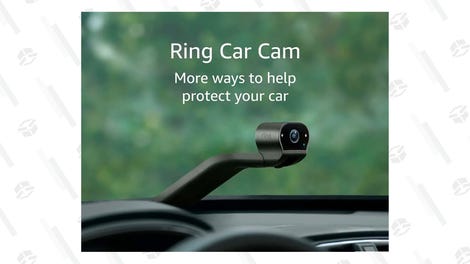 American ingenuity is one thing, but Russian inventiveness is on a whole other level. Imagine if you will what the Americans—*hushed voice* Chrysler—has done with Fiat resources. Yep, they've turned them into Jeeps. Not just that but those Jeeps mask their Latin origins lest you think them less Jeeplike.
Now, compare that to the Russians. The Ruskies, for all their Bond-villain like faults, were able to take one of Italy's most recognizable and venerable sedans, the Fiat 124, and turn it into one of Russia's greatest automotive achievements. And they did it while barely even changing a badge!
Yes, today's 1986 VAZ 2101 does look like a relic from a Fellini film, but was in fact built under license by AutoVAZ from 1970 through 1988. The brand even earned the nickname 'Zhiguli' for the region bordering the Volga River where the factory was located. For export markets they were branded with the more easily pronounced 'Lada.'
These weren't just Fiats baptized in Vodka instead of red wine, as Ladas were extensively re-engineered for the harsh and austere conditions presented by the Soviet market. The steel in the body is thicker than on the 124, and the ride height has been raised to facilitate driving through snow or over the bodies of former political opponents.
The engines were initially more advanced than what Fiat was using in the 124, with a single overhead cam 1198-cc four where the Fiat used a similar displacement OHV unit. Some later export editions featured a larger 1.7-litre fuel injected four procured from GM. Most cars had a long-shift four-speed manual, and of course they all had solid-axle rear-wheel drive.
This '86 1200S comes with just 45,000 kilometers on the Часы and is said to run great and start without complaint. It's seemingly all original, although the upholstery looks to have been redone at some point. Regardless, it presents well. The body, in Siberian Exile White over matte silver steel wheels, also looks to be in fine shape, with just some surface rust on the front scuttle and rear window trim, to detract. Add to that some dings in the grille if you must.
Mechanically, the car seems to be complete. Don't worry about parts as there's a robust trade up in Canada where these cars were sold for years. In fact, it's likely that the nation to the north is where this ex-pat Russian originally called home. It's now in New Jersey, and that's one of the car's most appealing factors. Most of the Ladas you see for sale here in the U.S. at present are actually sitting somewhere in Europe and require importing through the offering broker. This one's here and that makes it dear, although perhaps not too dear.
The asking price is $9,999, which is probably three times what the car cost new. It's also right around the range of what you might expect to pay for a Fiat 124 sedan in similar shape, if you could still find one.
What's your take on this Lada and that $9,999 price? Does that make this VAZ you'd be Russian to buy? Or, does that asking have you telling the seller: 'Lada luck, pal!'
You decide!
Central New Jersey Craigslist, or go here if the ad disappears.
H/T to EdHelmsBakery for the hookup!
Help me out with NPOCP. Click here to send a me a fixed-price tip, and remember to include your Kinja handle.