Front-wheel drive cars may be ubiquitous now, but back in the 1950s, when today's Nice Price or Crack Pipe Citroen was built, they were the anomaly not the rule. Let's see if this heavily patina'd Traction Avant's price means it totally rules.
Like many of you, I didn't really know what to make of yesterday's 2004 Toyota Tundra TRD pop-top camper. On one hand, it sure seemed like an appealing package—and I don't even really dig camping all that much. On the other, the combo and the miles just didn't seem to add up to the truck's $14,500 asking. Many of you, in fact felt it should rightfully go for about half that number! In the end, the nays won the day, and the Tundra rolled out with a sizable 61 percent Crack Pipe loss.
There's a lot of strife going on in Paris right now. Protestors, dubbed gilets jaunes or 'yellow vests' for their adopted florescent safety garments, are rioting in the streets there and elsewhere across France. They are demanding the repeal of a recent fuel tax and changes to other economic policies. French president, Emmanuel Macron is apparently merdeing baguettes.

It's saddening to see historic Paris institutions like the Louvre endangered during such upheavals and it makes me want to imagine the City of Lights during more genteel times, like say when this 1955 Citroën Traction Avant could have roamed its streets.
G/O Media may get a commission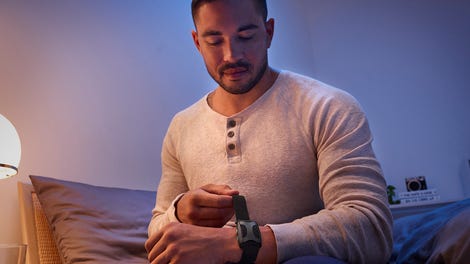 Named for its innovative front-wheel drive layout, the Traction Avant was the brain child of company founder André Citroën and chief engineer, André Lefèbvre, the latter having been poached by Citroën from rival Renault. André Citroën lost a battle with cancer just as the Traction Avant was entering the market. His offspring however, would survive for another two decades.
The Traction Avant was nearing the end of its run by the time this one was built. The model would eventually be replaced by the even more advanced and very pointy DS.

That's not to say that the Traction Avant was necessarily out of date for the era. It did offer features still little known in America at the time, things like FWD, unibody constriction, and four-wheel independent suspension.
This one is an 11BL or légère model. That's the short wheelbase, narrow track edition, which in my opinion makes it the most attractive. The car looks a bit rough, but not in the 'We're all gonna' die' way, but more in the 'I don't give a shit what you think' manner. There are a number of dings and dents in the bodywork, and the paint is worn through in places. You'll also note that the bumpers have gone from nickel to iron oxide in appearance. All in all, I love it. YMMV, however.
While the appearance may evoke years of use, there has been some attention paid to make the mechanicals a bit more up to date. A twelve volt electrical system replaces the original six volt set up and that has necessitated the adoption of an alternator (fancy!) and new starter.
Other updates include a re-sleeved brake master, new braided brake lines, and a new exhaust. Power is provided by a 1911-cc, 58 horsepower inline four which sits behind a three-speed manual transmission.
The gearbox is shifted via a dash-mounted lever opening up the flat floor for footsie games with your passenger. The interior of the car is just as eclectic as the exterior, with wear showing on the steering wheel, doors and a dulling of all the brightwork. Still, the seats look to be in solid shape and you can slide into the front ones via suicide doors which is just the coolest thing ever.
Mileage? Who knows? You'd probably be too absorbed in cranking open the windshield to even glance down at the instrument panel to check. The car comes with a clean title and is currently registered in California under non-operational status so there would be no back registration fees to pay in the transfer. You will need to pay for some new tires though, as the Michelins presently on the car look to be well past their expiration date.
Owning a classic car is a commitment, and if you're going to take up precious garage space with a play toy, it better be something interesting. I can aver that this Citroën meets that criteria. The question is, could it also meet the $8,950 priced asked by its current owner?
What do you think, is this Traction Avant worth that kind of cash? Or, does this front-driver's price have you saying "get back, Jacque?"
You decide!

Los Angeles, CA Craigslist, or go here if the ad disappears.
H/T to Mark Helmuth for sending me a sweet SM that sadly was sold but which led me to this beauty!
Help me out with NPOCP. Hit me up at rob@jalopnik.com and send me a fixed-price tip. Remember to include your Kinja handle.