It's rare for a show car to make it to production relatively unchanged. It's even more rare when one does so looking like today's Nice Price or Crack Pipe Alfa S.Z.. Let's see if this former show car has you wanting to show it some love.
Colin Chapman famously averred that the single best route to gaining automotive performance was by adding lightness. An organic mechanism for doing that is by way of rust, which can shed excess pounds, and offer a natural form of air conditioning to boot. Of course, being the fickle beings that we are, few of us appreciate either of those benefits.
Rust was the major deciding factor on yesterday's 2006 Mazda 6 wagon. Seeking to balancing its checkbook was a decently provisioned V6 engine, and perhaps most tantalizingly, a five-speed stick. Apparently also in its favor was the $3,000 price, which walked away with a solid 74-percent Nice Price win.
You know what? I totally remember turning 25. That's because it was the year that the cost of my car insurance dropped significantly. That, somewhat notably, has turned out to be the last significant age-related milestone of my life so far.
G/O Media may get a commission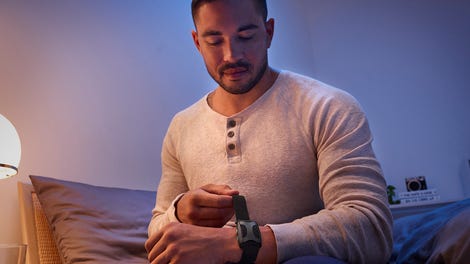 I'm sure the actuaries have some sort of convoluted calculation that shows why 25 is the year when we all suddenly become safe drivers. What I don't know why it's also seeming the age at which the U.S. Federal government (yes, those clowns) stops giving a rat's ass about importing cars that could kill you or give you and everybody else around you lung cancer.
As we all do know however, the under 25 ban was enacted to insulate Import car makers from having to deal with grey market cars. After 25 years, it's generally accepted that they can plausibly deny any acknowledgment that a car ever even existed. "What, that? That's not ours!"
This 1990 Alfa Romeo Sprint Zagato (aka ES-30, aka Experimental Sportscar 3-litre) is over 25 years old.
It's also over here. Well, it's in Florida, so close, I guess.
The SZ is an interesting car on many fronts. First of all, there's that Zagato connection. Famous for their one-offs and limited series production cars, the Milan-based design house is perhaps best known for the iconic and Kardashianesque "Double Bubble" roofline applied to almost all its closed-roof designs.
You'll note that this SZ lacks that feature. That's because the car wasn't designed by Zagato, it was only built by them. At least, most of it was. The actual design came from Centro Stile Alfa Romeo with the initial shape attributed to the French designer Robert Opron at Centro Stile Fiat. Beautiful it is not. It does remain iconic. And, with its six headlamps, creepily spiderific.
The platform upon which the unique and ultimately Squatty-Potty-esque bodywork was dropped came from the Alfa 75, what we in America knew as the Milano. To that was grafted a racing-derived suspension, while under the plastic clamshell hood was placed a 2,959-cc DOHC V6 that's as beautiful to look at as it is to hear. While looking good and sounding good, that mill pumps out 205 horsepower and 181 lb ft of torque. Behind it is a five-speed transaxle operated via an overly tall stick. A De Dion rear suspension and discs all around wraps up the mechanical elements of note.
This SZ is appropriately enough red, and seems to show little indication of the 24,000 miles it has traveled over the course of its life. There are no apparent flaws in the plastic bodywork nor that Rosso top coat, and the two-piece "Il Monstro" wheels show no evidence of having ever met a curb.
Is it the most beautiful design ever to grace an Alfa, or any other manufacturer's chassis? Oh hell no. But still, you'd never lose it in a parking lot, nor will you ever see another one at a stoplight. This is number 55 of just a little over 1,000 SZs that Alfa/Zagato built over its short run. An additional 278 RZ convertibles were constructed before the series ended production due to the Zagato factory's financial troubles.
There's no trouble with the biscuit and black interior on this one, and I seriously would like to get my hands on a set of those red and black checkerboard floor mats. The seating position in the SZ is typical Italian ape, but you can adjust to that, right? Just don't wear a miniskirt.
All the rubber and proprietary bits seem to be intact, as does everything in the engine bay. Let's just stop here once again and admire that mill. Mmmmm, that's a spicy meatball.
As I noted, the seller claims the car to presently be in Florida. He also says that it was previously "enthusiast-owned" and "well cared for." The car is said to have all it import papers and a valid registration. The asking price is a cool $60,000, and you'll now need to decide if this amazing Alfa is worth that.
What do you think, does this SZ bring it in relation to that $60K price? Or, is this an Alfa with a price that's way too Omega?
You decide!
eBay out of Ft Lauderdale, FL, or go here if the ad disappears.
Help me out with NPOCP. Click here to send a me a fixed-price tip, and remember to include your Kinja handle.