Name me some AWD minivans… I'll wait. Today's Nice Price or Crack Pipe Astro should have been first on your list since, well, it's right there in the title. Let's see if this all-wheeling minivan's price makes the list as well.
There are some people who are of the mind that, here in the U.S. at least, no one should work on Labor Day. Perhaps the consideration is that the holiday doesn't fully work unless everybody's playing along. Or, maybe some folks are just uncomfortable having the day off and are then forced to deal with those who don't.
Well, wherever you stand on the whole 'War on Labor Day,' one thing we all can get behind is the notion that yesterday's 1982 Mazda RX7 would a fun and desirable old car to have around, despite its need for wrenching. A solid 65 percent of you wouldn't even mind paying the $1,800 asking price to get a little greasy.
A Nice Price win is a great way to start the week. Let's see if we can keep the run going with this 2001 Chevy Astro 4X4.
Astro was the name of the Jetsons' dog, and like that cartoon canine this Astro is big, a little ungainly, and colored in a metallic hue. It also features 4-wheel drive and has the notable distinction of being the first American minivan to offer that drivetrain design.
G/O Media may get a commission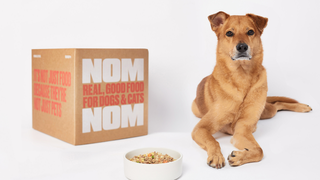 The Astro, and its GMC Safari sibling were not based on GM's small pickup truck, although a good bit of their drivelines were shared. Instead, the vans were built on a unibody platform to which suspension-mounting subframes were attached. They were introduced in 1985 in answer to Chrysler's minivans, and like the Ford Aerostar offered a more truck-like experience than the Mopar minis. The GM vans enjoyed a remarkable 20-year model run, with little more than a nose job and new dash to tide them over along the way.
The 4WD system was introduced in 1990 and was engineered by the British 4WD experts Ferguson Formula Developments Ltd. You will no doubt remember FFD from such notable all-wheel drive efforts as the experimental '66 Ford Mustang, Jensen FF, and Jaguar XJ220.
The 4WD system on the Astro is automatically controlled via speed sensors at each end and an NV136 transfer case in between. It's RWD-biased but can get all the dogs barking when conditions demand.
This one adds to the mix a set of 17-inch Jeep alloys and enormous knobby tires giving it almost toy-like proportions. The only thing missing is a big TONKA decal on the roof.
What is on the roof is a rack with the spare and that does make this Astro look like a Safari Kar. The champagne paint looks perfectly serviceable here, and the body underneath appears free of dents, rust, or other gremlins. A neat feature is the dutch door on the back, which, with the built in speakers, makes it handy for tailgating at your favorite local sports venue.
The interior is as blue as you could ever want and apparently comes with its three rows of seats, even though the back two aren't deemed worthy of inclusion in the pictures. It's all reasonably clean and in decent shape. The only real complaint in here is the '90s GM dashboard design, which is atrocious and has a reputation for being rattle prone.
Being a 2001, this Astro wears the extended nose of the model's mid-cycle refresh. You might think that would afford added access to the 200 horsepower 4.3-litre V6 that powers the van, but then, you would be wrong. The engine actually sits so far back that major components like the spark plugs and distributor need to be accessed by way of a hatch at the base of the center stack. I'm pretty sure that getting the cover off requires the removal of at least one of the front seats. Fun!
The seller says that everything works as it should on the van, and describes its condition as excellent in his ad. He omits providing the mileage but does note that the title is clean. He also cryptically says that it "Has following to convert to RV!" I have no idea what that means, but it sounds kind of cult-ish so be on the look out for, oh, I don't know, Tom Cruise to show up while you're filling the van with gas with an offer for a billion year contract or something.
If that doesn't scare you off this cool 4WD van, then let's go to the next level and check its price. The asking is $5,000, and I totally get how hard it is to gauge that without knowing the miles. Still, you can tell that the truck is impressively clean, and then there's the seller's assertion that it's all right as rain.
With that in mind, what do you think about that $5,000 price tag for this 4WD van? Can you feel the deal? Or, does that price make this Astro more Ass than tro?
You decide!

Jackson, MS Craigslist, or go here if the ad disappears.
H/T to Mark Howell for the hookup!
Help me out with NPOCP. Hit me up at rob@jalopnik.com and send me a fixed-price tip. Remember to include your Kinja handle.