Do you remember Murilee Martin's Project Car Hells? Today's Nice Price or Crack Pipe Corvette roller could have been stripped straight from their pages. Of course, it could also be an amazing opportunity. We'll just have to see how it rolls.
Yesterday's 1994 Eagle Vision TSi was described by its seller as a model of car that has been the most reliable he has ever had the pleasure to have owned. Most of you in the comments took issue with his assertion however, claiming that reliability and pleasure were concepts unknown to most mid-'90s Chrysler products, and Eagle Visions in particular.
That didn't seem to affect the seller's other assertion—that the car was worth $2,700—as fully 73 percent of you gave it the Nice Price nod.
How do you view the challenge of a blank canvas? Do you salivate at the opportunity to fulfill your creative whims unencumbered by the constraints of others? Or, do you wish that the uncomfortably clean slate came with a set of instructions?
G/O Media may get a commission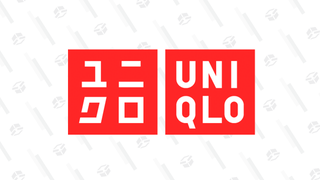 Year-round basics
Uniqlo Summer Sale
Today's 1968 Chevy Corvette convertible is a project that lies somewhere betwixt those extremes. The car is a roller, having lost its 327 L79 V8 somewhere along the way, as well as its original registration. The seller says that the VIN shows up as clean with no record of the car being stolen or totaled, but that's another omission that will need to be addressed.
If those challenges seem more daunting than you might want to tackle then this is likely not the car for you. If however, the idea of rebuilding a first-year C3 droptop has you rubbing your hands together in anticipation, and rooting around for your Corvette America catalog, then we have mush to discuss.
As noted in the ad, this car is a roller. That being said, it does come equipped for a new mill in the best possible manner. That means a four-speed Muncie that's still in residence and both a convertible top and a hard cap that can be put into service as the mood strikes.
The car needs pretty much everything else, although there's apparently a buttload of parts that come with the car to get you started. Paint here is yellow zinc primer which looks to have had at least one furtive sanding. A glance in the empty door latch hole indicates that the car likely was originally Rally Red.
The interior parts, all shown off the car, are all black, as is the dash that's still there. Seats are shown in the pictures of the car with the hard top one, but are absent in the topless shots.
The body looks to be in excellent shape under all the primer. The panel fit is decent and there's no apparent damage to the pointy prow. Bumpers come with the car, and include a fashionably retro Reagan-Bush '84 sticker on one of the nerfs.
Wheels are later alloys but if you're replacing the engine you likely aren't going to be a stickler for authenticity here. Of course should you want to go old school, aftermarket turbines are easily obtained. The windscreen, which is badly busted is something that's less of an option when it comes to replacement.
The seller describes the car as "mostly complete" and obviously the missing engine is the most glaring indicator of that portrait. The question is, what else has gone missing over the years? The fuel filler is a gaping hole. Is the gas tank still lurking, or does that need to be sourced too? I guess it doesn't matter since the aftermarket serves the Corvette community pretty reliably.
When it comes to plugging in an engine, your choices are vast. You could go modern with some iteration of small block pulled from a wrecking yard, or you could go traditional and pick up an L79 crate motor. That 300 horsepower 327 is still readily available and costs about four grand ready to rock. I think that would be my choice.
Of course the rest of the car—brakes, suspension, steering, cooling, etc.—would need to have a thorough going over before you could even think about hitting the road, but how hard or expensive would that all be?
The car itself isn't all that expensive, coming in at $4,500 as it sits. What you now need to decide is whether or not that's a deal. Is this project C3 a good value even though it's missing its two most important elements—the engine and registration? Or, are those hurdles too daunting to roll it into your garage?
You decide!

Washington DC Craigslist, or go here if the ad disappears.
Help me out with NPOCP. Hit me up at rob@jalopnik.com and send me a fixed-price tip. Remember to include your Kinja handle.