Today's Nice Price or Crack Pipe Alfa is named for the Stelvio Pass in northern Italy. And just like that wending mountain road, this crossover's price has dropped precipitously. Let's see if that's a good thing or not.

I think that over the years, General Motors has designed more fastback cars that aren't hatchbacks than those that are. One such be-bustled model was represented by last Friday's 2011 Cadillac CTS-V coupe. Considered ungainly by many, this one could at least escape its mockers with easy dispatch owing to its Hennessey Performance Engineering modifications. Sadly, quickness and quirk couldn't dissuade a majority of you from dunning its $57,000 asking price, and it fell in a 66 percent Crack Pipe loss.
Let's talk a minute about unconditional love, shall we? Few of us are ever on the receiving end of such unquestioned ardor, nor do you see it displayed all that often towards others. I have noticed however, that it's a central theme of many wonderful Pixar films.
In the Toy Story universe, Andy's toys seek only to serve the boy's every whim. In Up, septuagenarian curmudgeon Carl literally pulls up stakes and flies off to parts unknown just to fulfill his wife's dream. In the more recent film Inside Out, emotions are given physical form, and they seem content to serve their host with little regard for their own existence beyond that fealty.
It's heartwarming to think that such devotion could actually exist in the real world and I think there's one instance where it truly does. I think you will find it in the actions and passionate emotions of Alfa Romeo owners.
G/O Media may get a commission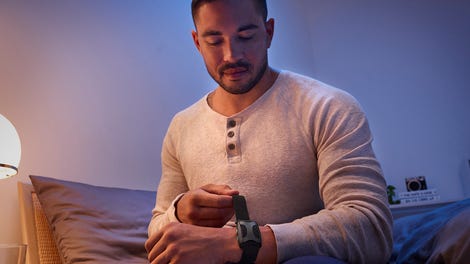 Perhaps no other marque engenders such passionate support while at the same time giving back so much frustration in return. The Italian brand has long had a reputation for cars that are as maddeningly challenging to keep on the road as they are joyful to actually use when on the road. That long-held reputation has followed the company into its less than triumphant return to the U.S. market.
Alfa left our shores in 1995 and it would be almost two decades before the company would officially bring sexy back. Today they offer the 4C two-seater, the lovely Giulia sedan, and the Stelvio crossover as their U.S. lineup. All of these cars and tall wagons embody the passion and engagement expected of the marque's products. Just like Alfas of old, they also still can be frustratingly problematic. The addition of modern electronics and demanded features only seems to exacerbate the situation.
That's potentially why, with only 17,000 miles on the clock and less than a year under its belt, this 2018 Alfa Romeo Stelvio Ti is asking 32 percent less today than it did when it was brand new. That's a lot of cash to burn through in less than a year. If we didn't know Alfa's history, we might think the car has some sort of drug problem.
The Stelvio is based on the Girogio platform which it shares with the Giulia, albeit with a bit wider stance. The entry-level Ti gets it go from a 2-litre direct injection gas four mounted long-ways behind the traditional Alfa grille. That turbocharged mill is good for 280 horsepower and 306 lb-ft of torque, and according to Alfa Romeo allows the AWD edition to top out at a solid 144 miles per hour. An 8-speed ZF transmission backs up the hot four.
This particular Stelvio comes in Monte Carlo Blue Metallic over a charcoal interior. The bodywork looks, as you might expect, as-new in the photos, as does the leather interior. There's no word from the offering dealer as to brake wear or tire tread depth, but come on, the car's only done 17K.
Despite this not being the more hirsute Quadrifoglio edition, it's still well equipped and does seem to come with the Driver Assist Dynamic Plus package which includes adaptive cruise control, lane departure warning and forward collision warning. That apparently also includes the Driver Assistance Static package which adds auto dimming side mirrors and blind spot detection. Those two packages list for $1,500 and $650 respectively. Add to that the metallic paint which was $600 and you have a car the listed at over $45,000 when new. That's a far cry from the $31,000 being asked for it now.
The question is, does that current price make this Stelvio a steal? Much like the BMW i3 we looked at a couple of weeks back, some cars may seem like a deal even though they still have a long elevator ride to the bargain basement.
What do you think about this Alfa and that $31,000 asking, should anyone pull the trigger now, or should they just wait?
You decide!

Cars.com out of Santa Rosa, CA, or go here (dealer page) if the ad disappears.
Help me out with NPOCP. Hit me up at rob@jalopnik.com and send me a fixed-price tip. Remember to include your Kinja handle.