Today's Nice Price or Crack Pipe 240GD is a rare long-wheelbase soft top edition that is said to have been recently restored. Let's see if its price restores your faith in the value of the long-serving off-road Benz.
Havin' my baby, what a lovely way of sayin' how much you love me…
As one life enters this world, sometimes another must move on to make room. That was the case with yesterday's wrenched upon 1975 Fiat 124 Spider as its owner was offering it up for sale after having popped out a mini-human. Props to the parents, for both the new baby and the 60 percent Nice Price win garnered by their $8K price for the Fiat. By the way, she contacted me and said that they're negotiating with a buyer, and that yes the baby's TO'd about the whole ordeal.
Babies. What if—like having potato chips—you couldn't stop at having just one? Maybe, you needed a whole team of them? Would you then go the expected route of shuttling your brood around in a dull old minivan or multi-row SUV?
G/O Media may get a commission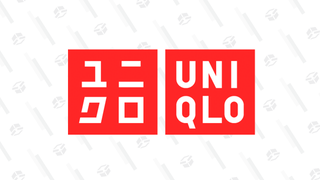 Year-round basics
Uniqlo Summer Sale
Or, would you be the coolest parent in the day care car line with this electric orange 1988 Mercedes 240GD LWB convertible? Instead of rows, this open top off-roader has a side-mounted bench in back, plus plenty of floor space owing to its long wheelbase to afford lots of room for the rug rats to bounce around in.
The seller of this 53,500 mile Geländewagen claims that, following its service in the "NATO military" it was treated to a body-off restoration that included "many new nuts and bolts throughout the G Frame and axle protection." I don't know what that means, but it sure sounds impressive if you're not paying too close attention.
The paint chosen is a flat neon orange. Now, back in the early 1970s Daimler engaged in research to determine the best colors for low visibility situations and neon orange came out as one of the leading contenders. See, it's both loud and has provenance.
Below that paint is what's claimed to be a solid body and that body is the long wheelbase convertible edition that you don't see all that much. A black vinyl top offers the choice of weather protection or temperature control owing to its roll-up sides.
Powering this Benz is an OM616 diesel four and that term "powering" should be taken with a grain of salt. The 2.4-litre, SOHC diesel puts out a leisurely 75 horsepower and around 126 lb-ft of torque. Should you need to outrun, oh say, a tsunami or inconvenient plague of snapping turtles, this would not be the survivor's choice. A four-speed manual and both front and rear locking differentials send that meager power to all four wheels.
Those wheels are funky but are at least wrapped in new Goodyear meats. Add to that the seller's claim that the truck starts, goes, and stops as it should and we're in business. He also claims the interior is awash with new "MBTex black leather" but I'm not seeing either of those coverings in any of the pictures. It looks like sturdy vinyl to me.
So, this is a truck for an extrovert… and her kids. It's big, bold, and slower than death by a Bond villain so it will make a scene and then stick around long enough to see how it plays out. It's also weirdly attractive in that Florida orange paint even if the painted dash is a little over the top.
Speaking of dash and top, check out the Kel-lite mounted up there. Fun fact: the Kel-lite was developed by an Los Angeles County Deputy Sheriff as a replacement for a Police baton, and it'll inflict serious damage if you whack somebody with one.
Okay, it's now time to get down to brass tacks and figure out just what this orage MB might be worth. The seller is asking $28,000 for the truck and already has it registered and licensed in New Jersey so getting it set up in most other states shouldn't be an issue. What might be is that price however.
What do you think, does this "restored" 240GD seem to be worth that $28,000 asking? Or, does this long wheelbase convertible come up short?
You decide!
Central New Jersey Craigslist, or go here if the ad disappears.
Help me out with NPOCP. Click here to send a me a fixed-price tip, and remember to include your Kinja handle.