When it was new, today's Nice Price or Crack Pipe 528e represented the bottom of the E28 model lineup here in the US. It's not so new now, but will its five-speed stick and price tag ensure it still rises to the occasion?
Oh how the mighty have fallen. Yesterday's 1983 Olds Cutlass Supreme convertible represented a special edition of a model that was, for a fleeting moment in time, the best selling car in America. Now, it's just a fairly nice looking old car with upholstery issues and, according to the 92 percent of you who voted its $12,900 price a Crack Pipe loss, money woes.
You know, I sometimes wonder, how old does a car or truck need to be before it becomes just too much of a pain in the ass to drive on a daily basis? Imagine how drivers in the 1930s and later felt about having to pilot an old Model T. Its successor, the Model A possessed your standard control layout—gas, brake, clutch, standard gear shift, etc. The T on the other hand required an intricate dance to keep moving. It must have been a major annoyance in a world were things had taken on other standards.
In the case of more contemporary cars, where do you draw the line? Do you do so at the lack of ABS brakes? Airbag restraints? Some people will daily just about anything, Hell, there's an old guy in my neck of the woods who drives a clapped out Austin Healey 100/6 that he bought new when he was just out of high school. He's what we like to call local color.
There are plenty of cars that offer some of the accoutrements of the modern era, but still exude enough old school charm to perhaps make you consider them something more than just a weekend car.
G/O Media may get a commission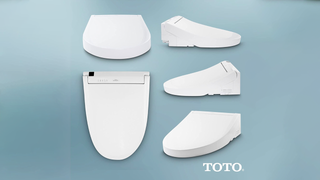 44% off
Toto Washlet Electronic Bidet Toilet Seat
Take for example this 1988 BMW 528e. It turned 30 this year, and is five generations removed from the present day 5-series. As such, it lacks certain modernities—things like airbags, GPS navigation, multilink suspension and high output lighting. In their place this E28 offers handsome styling, excellent visibility, an aggressive shark's nose prow and a manual transmission. The question must be asked however: is that an equatable tradeoff, especially at this Bimmer's modest price?
The gearbox is a Getrag 242 5-speed and that's backing up the car's 127 horsepower M20B27 six cylinder. That 2693 cc SOHC inline mill was tuned for low-end grunt rather than power up the rev band, and served as the 'economy engine' here in the States. With the more common automatic, the 528e can be a bit of a dog, but with the stick performance could be considered… oh what the hell, you'd probably do better with a modern Nissan Versa Note.
You wouldn't look nearly as swank in the Nissan though. The E28's body lines are quintessential BMW. It's the kind of look that today fans of the brand point to in lamenting the company's current crop of offerings.
This one looks to be in fine fettle too. The black paint carries a subtle pinstripe down each flank and there's just enough brightwork to dress it all up. Some of that brightwork, notably the windshield trim, has gone sour. That's endemic to BMWs of this age so maybe we could cut it some slack. Bottle Cap alloys underpin and look serviceable, while at each end huge aluminum bumpers extend the car's reach and protect the goods.
The interior is another example of 'they just don't build 'em like they used to.' The dash is clean and driver oriented, with the kind of simple ergonomics that have seemingly fallen out of favor today. The dash itself has a sizable crack between binnacle and air vents, but is otherwise unmarred. Cloth seating surfaces and the carpets exhibit some signs of wear, but nothing to write your mom over. Mostly it looks like little more than a good detailing would spruce things up a substantial bit. There's also a sunroof that seems to be functional.
The rest of the car seems to be in working order as well. The seller claims it 'runs good for a 30 year old car.' Somewhat tellingly he says he's ideally like to sell it to a BMW enthusiast. That implies that he doesn't want to deal with explaining any of the car's eccentricities to a plebeian buyer. The car rocks an admirable 207,000 miles on the clock and I'd say that if the odo is still working after all that then the rest of the car must be somehow blessed as well. The title is clear.
Asking for this old school low man on the totem pole is $2,750. For that you get a seemingly well sorted car with the right gearbox, even if it has a less than exciting engine bolted ahead of it. The question is, as presented in the ad, could this 528e make that price seem like a fair deal?
You decide!

Des Moines, IA Craigslist, or go here if the ad disappears.
H/T to glemon for the hookup!
Help me out with NPOCP. Hit me up at rob@jalopnik.com and send me a fixed-price tip. Remember to include your Kinja handle.