I'm going to go out on a limb and say that today's Nice Price or Crack Pipe Accord wagon represents the best looking model of the best looking edition of Honda's mid-size standard barer. Let's see if this one can bear its asking price.
People ride rollercoasters for the thrill of it. They like the precipitous plunges that are accompanied with just the modest chance of actual danger. I think people buy cars like yesterday's 2009 Mercedes Benz C63 AMG for similar reasons. Bold and brash, the C63 is an example of what you might call, 'Mercedes untethered.'
Many of you also called it a potential money pit as there really is no such thing as a cheap Benz. That however, didn't stop that bad C'd from earning a solid 67 percent Nice Price win for its relatively cheap $19,995 asking price.
If you really wanted a car that with at least the rep for unfettered reliability and owner fidelity which one would you buy? Wait, did I just hear a chorus of 'Honda Accord' from you all? Yep, that's a really great answer. For those of you who said 'Camry' that's also a good answer but unfortunately far less relevant today.
That's because today we're going to look at a 1993 Honda Accord LX, and hold on to your beanie, Cecil, this one's a wagon.
G/O Media may get a commission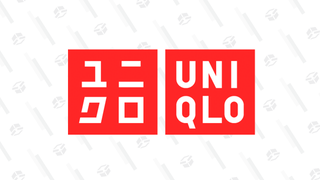 Year-round basics
Uniqlo Summer Sale
Honda produced a longroof edition of the perennially popular mid-sized Accord over just two generations, and of those this is the better looking one. The later, 5th generation cars are a bit larger, somewhat pointier and really not as timeless in their design as are these 4th gen machines. In fact, as I noted at the outset, I think these are the best looking Accords of all time. Don't @ me.
This one comes in what looks to be Cashmere Silver Metallic a color that's actually closer to gold than silver, but who am I to argue? The bodywork is straight, evidencing only some scrapes on the bumper caps and a little booger of road rot aft of the curbside rear wheel arch. It doesn't look however, like anything to get your panties in a twist over.
For an Accord of this age, the rear end is remarkably free of political bumperstickers, new-agism or religious seafood. Up front the headlights are clear-eyed and bracket the slightly shorter grille. That gives the nose the traditional Honda H façade that is sorely lacking on the brand's current cars. Factory alloys fill the wheel wells, the ones in back seemingly having lost their plastic center caps.
It's the interior though where this car really shines. It's a color coordinated burgundy with cloth upholstery and very clean and sensible design. The remarkable thing here is just how fresh it all looks. There is just a minor crack in the dash to detract. The seats seem free from years of drive-thru spills and even the carpet—where you put your fricken feet!—seems to have held up without complaint.
The seller has apparently dug up the little hanging tags that Honda used to drape in their new cars to denote specific features or functions. It's a really nice touch, as is showing the original owner's manual. A factory AM/FM/Cassette unit still takes up residence in the dash and the car comes with power windows and locks, and seemingly cold-blowing A/C.
Power for the car comes from a 125 horsepower 2.2-litre F22A four. The 16-valve engine sits sideways and puts the power down by way of a 4-speed automatic. Yes, a stick would be the cherry on the steak here, but what are you going to do?
The ad notes 191,000 miles on the car and claims that 'Everything works great inside and out.' The title is clean and it looks like registration is up to date if a couple of states off. The car is offered in Tucson, Arizona but strangely enough comes wearing Tennessee plates. Both of those locales are a hike from the car's birthplace, which was Marysville, Ohio.
The asking price is $2,000 and for those of you yawning in the back, get out! These are under-appreciated cars, and finding one that's not all clapped out is like discovering a leprechaun with a pot of gold in your back yard. Actually, this is better than that since leprechauns can be nasty little shits.
What do you think, is this Accord worth that $2,000 asking? Or, could you just not come to agreement on that?
You decide!

Tuscon, AZ Craigslist, or go here if the ad disappears.
H/T to Fauxshizzle for the hookup!
Help me out with NPOCP. Hit me up at rob@jalopnik.com and send me a fixed-price tip. Remember to include your Kinja handle.