Despite its 6-wheel underpinnings, the seller of today's Nice Price or Crack Pipe custom Jeep Cherokee says it's never seen snow. Much the pity to that, but we'll have to decide if it will also ever see a buyer.
With its sub-triple digit horsepower and relatively old school suspension, yesterday's 1983 BMW 320i was likely not the "Ultimate Driving Machine" the company has long touted. However, it certainly was a handsome machine save for a few boogers here and there. That appearance, plus a mere $2,700 price tag enabled the car to take home a substantial 82.28% Nice Price win.
When it comes to ultimate driving experiences it's unlikely that BMW is ever going to be able to tick off all the options. The company does have almost all of the on-road activities covered. Off-road however is where their cars and trucks might just be lacking.
Their most direct competitor, Mercedes Benz goes that extra mile. In fact they can go it at a 45-degree incline since that's what their venerable G Wagon is capable of climbing. Hell, the company even made available a 6X6 edition for folks with the need to personally keep Tire Rack in business. For off-roadability, or driving in inclement weather, Mercedes has got your back. BMW, not so much.
G/O Media may get a commission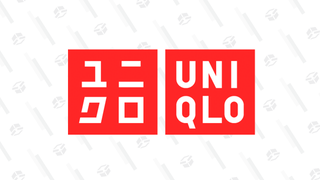 Year-round basics
Uniqlo Summer Sale
Now, I know that Ballaban has claimed that you don't need all-wheel drive in the snow. I happen to believe that opinion was simply his justification for having inadvisedly purchased a RWD sports Saloon with a front-biased weight distribution right before a snow storm dubbed the "BOMB CYCLONE" hit the East Coast.
Ha, ha - silly Ballaban.
Look, you can drive in the snow on winter tires in your sport sedan. You have that right. You might even make it up to the Whole Foods for your Raw Water and matcha-infused tofu salad. But really, wouldn't you feel far more confident doing so in this three axle 1983 Jeep Cherokee? More importantly, wouldn't you feel a shit-ton more badass?
The ad for this Jeep leaves the exposition to a minimum, the seller seemingly preferring to take Terrence Mailick's tack and let the pictures tell the tale. Only here I doubt the Jeep will put you to sleep or leave you with an uneasy sense of melancholy after experiencing it.
Now, we've seen six-wheel Jeeps here before. Hell, we love 'em! However, this one appears to be a full-on balls to the wall, sun's out-buns out 6WD. Check out that up-skirt shot, there are three pumpkins down there. Are they all hooked up? Who knows? The ad says the truck is 4 wheel drive, but that may be an inaccuracy forced on the seller by the lack of flexibility in the Auto Trader description tool.
Regardless, this Cherokee looks pretty sweet with the tandem axle back end. The mini porthole windows up top led a militaristic feel to the rig while the use of a single spare tire feels somewhat risky considering the truck's 50% greater chance of a flat.
The paint is said to be new and everything on the truck looks to be in fine shape. According to the ad, the truck comes with a V8 engine. That's likely the Mopar 360 owing to the era, and that's backed up by what's probably a 727 three-speed. Again, there's no detail given in the ad, and the VIN claims this to be a six-cylinder 2WD so this is all wild speculation upon my part.
The interior is well equipped and comes with more levers and knobs than Dr. Frankenstein's lab. The upholstery is tidy and the carpets are clean, which is all that matters to a lot of people. Mileage is a claimed 8K, and the ad notes the truck's history to be accident free. It also comes with a very punny Georgia vanity plate.
I know this is all a lot to take in, so I'll give you a minute here.
Now that you've absorbed all this truck's wackadoodle presence, let's get down to brass tacks. Actually, screw the brass tacks since the seller is looking for dollars, not upholstery fasteners.
The dollar amount he's seeking is $18,000. That's a lot of them, but then this is a lot of truck. I mean, it's got 50% more meat on the macadam, and that's got to be worth something. What do you think, is it worth $18,000? Or, is this Jeep both over the top and over priced?
You decide!
Auto Trader out of Molena GA, or go here if the ad disappears.
H/T to Aaron Butterer for the hookup!
Help me out with NPOCP. Click here to send a me a fixed-price tip, and remember to include your Kinja handle.