We all know the mantra that 'Miata is always the answer,' but could today's Nice Price or Crack Pipe NA MX5's price prove that answer to be questionable?
When positioned as potential dating material, people of unconventional facades are stereotypically described by their advocates as 'having a good personality.' That is supposed to somehow make up for their lack of visual appeal.
With that being said, I'd like to point out that last Friday's 2008 BMW M6 convertible most likely has a very nice personality. At least I hope it does. The fact is, the E64 Six-series looks like the before picture in just about any comparison. Woof!
Making up for that was a 500-pony V10 engine, a rare (one of only 378 built, it seems) six-speed manual transmission, and, apparently, a decent price.
That modest $26,900 asking was a mere sliver of what the car went for new and even a Carfax report showing some shunts in its past couldn't stop the mighty but homely Bimmer from collecting a respectable 68-percent Nice Price win.
G/O Media may get a commission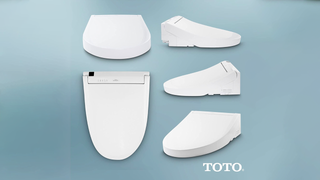 44% off
Toto Washlet Electronic Bidet Toilet Seat
There's never been much debate over the looks of Mazda's MX 5 Miata, even over its various generations. The Miata was part of a small sports car renaissance in the '80s, even beating BMW at the game, the little Mazda proving to be a better car than Biimer's Z3/Z4 in almost every way.
In fact, many manufacturers have tried to tap that sports car vein in pursuit of the same sort of glories Mazda has mined. Today however, cars like Toyota's MR2 Spyder, Mercury's maddeningly mediocre Capri, and even the aforementioned BMWs have all fallen by the wayside. It's probably too early to judge Fiat's attempt to rekindle interest in its small sports cars, but that car—the 124 Spider—is In fact based on the Miata. Meanwhile, Mazda's original is on its fourth generation and a model run of nearly 30 years.
Let me tell you though—and I'm sharing this only because I really like you guys—the only Miata generation worth owning is the first one, the 1989-'97 NA edition.
Why, you might ask is that the only right one? Well, allow me to pontificate. Okay first off, look at the NA Miata. Now look at all three following generations. Now back at the NA. Now at the NB through ND. You see the one major difference between the models?
Yep, it's the pop-up headlamps. The original Miata was one of the last cars designed with that daytime aerodynamic advantage, and its successors' lack of so attractive a feature makes them less desirable to people like me, who love pop-up headlamps. I know that you're also on that same bandwagon—we both wise to the secret handshake.
You might be saying however, 'but Rob, I totally missed out on the era of the NA and their amazing headlamps, and now all the cars are either fright pigs or have been stuck with dumb-ass mods by their dumb-ass owners. What am I to do?'
Don't you worry. I got you, Fam.
Check out this 1990 Mazda MX5 Miata in its original Guards Red and with its factory seven spoke alloy wheels. It appears, for all intents and purposes to be as-new with just 14,354 miles on the odo and likely a bit of that new car smell lingering around, probably in the glove box.
The bodywork here appears impeccable with no fade nor that weird wavy gap between the front bumper and hood that seems to affect a lot of these cars. Wheels look to be free of curb rash, and the tires seem serviceable. The top is perfect, with no tears or discoloration. Hell, ever the plastic rear window looks factory fresh.
The seller claims this to be a two-owner car. He further avers in the ad that both of those previous stewards ritually removed their shoes before getting in the car as though it was a Japanese Minka. That obsession with Shoeless Joe paid off as the insides are as amazingly clean as the outside.
There's also my second OSCF (Obsessive Sports Car Feature) in here, that being sisal mats. I totally get my Duffman pelvic thrust on when I see sisal mats in a car. Add to that those pop up headlights and I'm all.
The mechanicals have apparently been maintained over the course of the meager miles and 28 years by a 'Mazda Master Mechanic.' The ad notes the replacement of the the timing belt at some point, which is weird since the Miata twin cam uses a chain. Edit: it was a rough night last night.
Fresh plugs and wires have all been on the agenda too, although I can't imagine that the plugs needed to be swapped at only 15K. Still, it's always nice to have new plugs.
This Miata comes with a title as clean as the car and all the original window stickers and sales paraphernalia. The only non-original parts here are the door sill caps, but the removed pieces still come with the car.
There's no shame in having missed the NA Miata when it was new. There's less in trying to rekindle the feeling should you have been so lucky. This time capsule edition is the perfect opportunity to do so, either way. The price, is $16,900 and before you start saying that you could buy a low-mileage later example for that let me remind you—pop-up headlamps and sisal mats!
Remember that, whenever someone calls into question any assertion you make, simply respond with 'pop-up headlamps and sisal mats' and then just nod and walk away. Just walk away! It'll completely befuddle them and you'll feel like you've won the argument.
We'll now have to argue whether this remarkable MX5 is worth that $16,900 asking, or if for that much you'd just walk away.
You decide!

eBay out of Wixom, MI, or go here if the ad disappears.
H/T to FauxShizzle for the hookup!
Help me out with NPOCP. Click here to send a me a fixed-price tip, and remember to include your Kinja handle.