Today's Nice Price or Crack Pipe Corvette is for those of you who love all things Chevy, and lament the passing of that marque's El Camino. Will you feel the same love for this custom's price? Let's find out.
Somewhere in the world there is a crazy car collector whose singular goal is to obtain one of every model of Chrysler's long dead Eagle brand. I'd wager that there's likely a Geo collector out there too, and if we could find both of these nuts, we could cage-match 'em!
Anyway, back to the Eagle's nest. That hypothetical collector of the moribund marque would truly be a global investor since Chrysler almost literally went to the ends of the Earth to fill out the brand's line up. Well okay, they went to France, the U.S. of A. and Japan, but you get my point.
One of Eagle's Japan-sourced cars was represented yesterday by a 1995 Eagle Summit wagon, a funky little wart in '90s green and sporting both a sliding door and AWD. With its dings and dents and questionably ill-fitting hood, our Summit wasn't quite show ready. It did look like a decent foundation for that Eagle collection, though. Its $3,000 price tag was also pretty decent looking, at least it was to the 66-percent of you who awarded it with a Nice Price win.
By now you've no doubt seen pictures of what's purported to be an upcoming mid-engine Corvette. The test cars are of course clad in a heavy draping of camouflage, but the proportions—short cab-forward nose and a long tail—are given clues to the engine location on the new car.
G/O Media may get a commission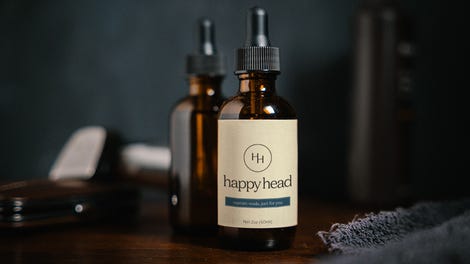 That is, unless of course, there're not. What if instead of a mid-engine Corvette this new car is a front-engine Corvette with incredible drivetrain packaging, and an El Camino bed in back? Huh? Huh? Wouldn't that be a plot twist worthy of an M Night Shyamalan movie? And I mean one of the good ones like Sixth Sense or Unbreakable, not the terrible ones like everything else.
That Corvette-amino is a long shot, and for those of you who can't wait for such an amazing confluence of beloved Chevy archetypes to emerge, we have a custom C3 'Vette that's almost as good.
This 1979 Chevy Corvette has been heavily customized in a distinctly '70s fashion. Don't think Corvette Summer, this is more like Corvette Winter of Our Discontent. The car has been converted from a factory bubble-back coupe to a hard tonneau'd pickup with a vinyl covered formal roofline. Seriously, when have you ever seen vinyl-covered T-tops before? Fawn-say!
Behind that, the center section of the sloping tail has been raised and fitted with a wood-floored pickup bed. The grey vinyl covering extends to the top of the lift-up lid for this commodious storage compartment. The 'Vette's traditional pop-up lamps have been replaced by four deeply inset small headlights, and the nose badge has been removed. Silver over purple paint gets offset by huge lake pipes and polished deep dish wheels. Overall it looks competently done and to be in seemingly great condition.
The interior is… seemingly completely stock. There is an AM/FM/CD Steroid noted in the ad and sounds intriguing.
The drivetrain however, does keep the crazy train on the tracks. It's described as a freshly rebuilt and fuel injected LS6 454. Behind that sits a Turbo 400 with an equally clean bill of health, while out back there's a 373 positraction rear end to contend with what those pieces up front can dole out. The odometer reads a modest 55K and the car comes with a clean title.
Okay look, I know YOU most likely wouldn't drive this crazy Corvette with a ten-foot pole. It's totally someone else's closely held personal vision, and maybe you're more of a traditionalist who goes out of their way to avoid the trappings of flamboyance. This custom is like Disco Stu and maybe you're more comfortable emulating Ned Flanders—just not the stupid sexy one.
I honestly don't know the cut of your jib, but I do know that we need to vote on this car's $13,500 price, and not from the perspective of our own personal taste, but from the cold hard analytical point of view of what the market will bear.
With that in mind, what's your take on this custom Corvette and that $13,500 asking? Does that price make this Chevy worth the pickup? Or, is it too far down the rabbit hole to ask so much?
You decide!
Prescott, AZ Craigslist, or go here if the ad disappears.
H/T to Roman Bernal for the hookup!
Help me out with NPOCP. Click here to send a me a fixed-price tip, and remember to include your Kinja handle.