Chrysler once had this thing with Mitsubishi that produced a slew of cars like today's Nice Price or Crack Pipe Conquest. Neither company is doing so hot now, but we still have their very hot offspring. Let's see if its price at least brings the heat.
Yesterday's 1988 Mazda RX7 Turbo II faced a daunting task. Not as quirky-classic as its predecessor, nor as uncompromising in its mission as its successor, the FD, even in turbo form, is the Jan Brady of the RX7 line. Come to think of it, that makes the later RX8 the Cousin Oliver of the family.
Of course, I love an underdog—or any kind of dog actually—and in the end, that clean as a bean Mazda managed an appreciably narrow but decisive 53-percent Nice Price win at its $10,399 asking.
That result does mean that almost half of you either didn't like the car, or didn't really care all that much for the price. Well, maybe those of you on the naysayer side of the fence might have a different opinion about one that RX7's direct competitors. Maybe all it takes to win your hearts is pistons over rotors, and a set of aggressively flared fenders.
G/O Media may get a commission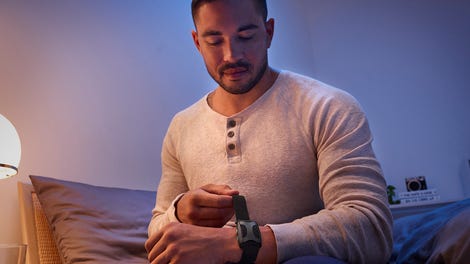 Yep, today's 1989 Chrysler Conquest TSi is a car that contemporary buyers would have shopped against that middle bear Mazda, and they do compare quite closely—similar power, pretty equal in the weight department, and sporty hatchback looks. The Chrysler did have a couple of legs up on the Mazda, offering both a tight but usable back seat and a much broader dealer base for sales and service. But does it stack up today?
The Conquest was built by Mitsubishi Motors at the company's Nagoya, Japan plant, and was based on the Galant/Sapporo platform. At the time, Chrysler held stakes in Mitsubishi and sourced a ton of their smaller offerings from the Japanese company's wares. The Conquest was also sold by Mitsubishi dealers as the Starion with nearly identical styling and kit.
Both cars started out in narrow body form, but with Starion ESi-R and Conquest TSi they gained fat fenders front and rear. Those acronym-appended models also gained a turbocharger for the 2.6-litre SOHC four under the hood. That intercooled mill proved good for 176 horsepower, which could move the 2,860 pound car with reasonable alacrity.
This one, in Fiji Blue over black leather is a survivor. It rocks just 59,200 miles and shows as almost all original. With exception of the driver's door, the bodywork, right down to the TSi decals, presents decently in the pics. Wheels are aftermarket repos of the originals and look to be without flaw. This car was properly optioned with the SHP adjustable shocks when new, and apparently maintains those today.
The seller notes that the car doesn't get a lot of exercise, but he has given the engine a ton of little fixes to ensure that it doesn't shit the bed should a new owner wish to go out and pile the miles on.
The interior is remarkably tidy and clean, with amazing '80s orange gauge markings and less amazing '80s mousebelts to tie you up. There's some wear showing on the driver's off-side seat bolster, but other than that it all looks perfectly serviceable. A stock stereo will provide hours of entertainment—just from ogling all the tiny buttons and knobs.
On the downside, the seller notes that the A/C leaks, and it's a freon system so good luck with that. As noted, the driver's door is claimed to have some paint issues, however they don't show in the pics. The seller further says that the TBI needs to be cleaned to eliminate a hesitation under load. I would wager that if it were something as simple as emptying a can of Seafoam through the system the seller would have already done that. That's something I'd check closely before buying.
The two major aspects of the car that could be considered questionable are the Borg Warner overdrive automatic mated to the 2.6, and that damn black bra the car wears in the ad. It is my humble opinion that, when it comes to bras for both women and cars, you better get one that fits or you're going to have a bad time. I have a bra like the one on this Conquest that came with my S30 Datsun. I've never even taken it out of the box. The question here is whether this Conquest's bra has worn through the paint anywhere as these things are wont to do over time.
Okay, that's the good, the bad, and a bit of in between on this Conquest. Now it's time to consider its price. That's $10,777 and I'd like to point out that as nice as this car is, that asking is a shit-ton higher than this car that Jalop Matt77 sent me. I guess you just have to ask yourself, at what price, perfection? The only thing is, this Conquest isn't perfect. Is it close enough however, to reach that $10,777 asking?
You decide!

Charllote, NC Craigslist, or go here if the ad disappears.
H/T to jdmayhorn for the hookup!
Help me out with NPOCP. Hit me up at rob@jalopnik.com and send a me a fixed-price tip. Remember to include your Kinja handle.