Unlike its predecessor, the Scirocco, today's Nice Price or Crack Pipe Corrado isn't named for a wind. Let's see if this heavily customized coupe's price makes it almost free as a breeze, or, if it just blows.
In the 1999 film She's All That, a football player makes a bet with his buddies that he can turn a frumpy girl into an appearance-obsessed hotty who miraculously becomes prom queen. It of course helps that all that's needed is for her to take off her glasses and switch out her shapeless overalls and into a slinky LBD. A leg up was also provided by the objet de transformation being portrayed by Rachael Lee Cook.
There was no such magic around yesterday's 2007 Nissan Sentra SE-R Spec V, despite it being substantially transformed by Nissan into a fairly competent sporting sedan. In the end however, the Sentra isn't Rachael Lee Cook, and that car's $4,700 price wasn't going to make it prom queen. It's fate instead was a 68 percent Crack Pipe loss. No prom for you, Sentra!
You want to know another car that wasn't all that popular? The Volkswagen Corrado, that's what. The Scirocco successor arrived on the scene in the late '80s and followed the same formula as its predecessor—Golf-based platform topped with sexy-ass body and uprated motors—but it never seemed to make a significant impression with the car buying public. In the end, there were fewer than 100,000 Corrados built over the car's 7-year run. Volkswagen even sent un-sold models from America back to Germany rather than let them moulder in storage lots here.
G/O Media may get a commission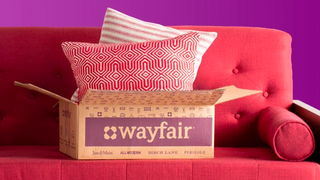 Big deals
Wayfair Surplus Sale
That's all too bad since the Corrado, especially in VR6 form like today's 1993 edition are unequivocally badass rides. The bodywork is near perfection and the interior, while not all that special, is functional and tidy. The VR6 though, is something else. The narrow angle 2.8-litre has a unique sound and while 178 horsepower is nothing by today's standards, it was pretty happening back in the '90s.
The VR6 in this Corrado is claimed to be 'completely rebuilt' with a ported and polished head and all new entrails. It also rocks a 2.9 intake manifold and throttle body along with a number of other go-faster additions. Backing that up is a 5-speed stick shift that's also received some attention so it's less likely to wilt under pressure.
All in all it seems that a lot of money has been thrown under the hood here, and all in appropriate fashion.
The suspension has likewise been renewed for a new season, with poly bushings all around and coilovers at each corners. Aftermarket alloys with rubber band tires fill the wheel arches.
The body wrapped around all that comes in a 6-year old coat of Burgundy Pearl and features a working rear spoiler and all-red tail lamps. The car has been denuded of all but its SLC badge as well as a number of joint seams. Those where shaved prior to its respray. A badge-less grille masks your VW shame, and the car is claimed to be completely rust-free.
The fun doesn't stop when you open the door either as the interior comes with custom, diamond tufted upholstery and a black-spray painted headliner. It all looks to be in great shape and very Bentley-esque. Still, with all the custom work having been done here, you'd think the builder would have retrofitted Euro belts for the mechanical American units. The car has been Dynomatted so expect it to be somewhat quieter and a little bit heavier.
The ad notes 170,000 miles on the chassis but claims the car to be 'literally new.' The issue at hand however is how all those new parts affect the car and its intended purpose. Do you tend to avoid cars that have coilovers? Do you tend to shun OPPs? How about purple? Do you like purple?
I think there's plenty to like on this Corrado, even all of the custom bits. They seem reasonably well considered and the car over all comes across as something well short of a Yahoo ride. Add to that a clear title and a ton of extra parts that come along with the purchase and we may have a winner here.
Well, we may if you all think it's worth its $10,000 asking. What do you think, is this custom Corrado worth that kind of cash? Or, is that price too high for a car that never got much love?
You decide!

Eastern Connecticut Craigslist, or go here if the ad disappears.
H/T to JKGooch for the hookup!
Help me out with NPOCP. Hit me up at rob@jalopnik.com and send me a fixed-price tip. Remember to include your Kinja handle.