Everyone knows that to beat a competitor, you either have to work really hard or cough up the money to take a shortcut. The second option is easier.

Having the cash to do so, Aston Martin went ahead and rolled with that one. In order to compete against the handful of other mid-engine luxury supercars in the world, particularly the Ferrari 488 GTB, Aston waltzed on over to Ferrari and started hiring its key employees.
Aston Martin CEO Andy Palmer told Autoblog that amongst itself, the McLaren 720S and the Lamborghini Huracan, the 488 GTB is the best car in the segment. And he plans to take it on, courtesy of the Ferrari hive mind that he's now got wearing Aston Martin polos.
Palmer's been planning this new mid-engine Aston for a while, saying months ago it's part of his plan to introduce a car every year for the next seven years. After the DBX crossover in 2019, he said at the time, "let's call it a [Ferrari] 488 competitor" would come the next year. That means the car will be out around 2020, and Palmer told Autoblog the company plans to put what it learned by making the certifiably ridiculous mid-engine Valkyrie toward this new car.
Here's what Palmer said about all of it, from Autoblog:

"Well, to start with, you recruit from Ferrari the head of body structures, and the head of powertrains. I've now got three of Ferrari's key guys. And really, it's a big compliment to Ferrari. That's the defining car in its segment, and it's really, really good. And those three guys now work for me. And you combine those guys with Nick [Lines, chief planning officer, Aston Martin] and Marek [Reichman, chief creative officer, Aston Martin] who you know really well, and you create some great recipes. And now I've got a better understanding of what that car looks like."
G/O Media may get a commission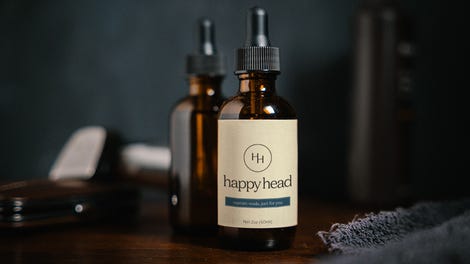 Those three key employees are Ferrari's former head of innovation and body structures, Max Szwaj, its former head of advanced engines, Joerg Ross, and a hire who hasn't been announced yet.
Palmer said there are already clay models of the mid-engine 488 competitor, which will fall under the $3.2-million Valkyrie in the Aston lineup. Here's what Palmer told Autoblog:
"Yeah, there's clay. There's actually eight quarter-scales. And there's one in particular that I'm leaning toward. ... And I've got a pretty good idea of what the replacement for the 488 is going to be like as well. So, if we're going in that market, we need to be ahead of the 488. And there's no naïveté about what that means."

Sounds like Aston is pulling a real Renault F1 team here. If you can't beat the competitors with your own resources, snatch up the people who know what those folks plan to do next.