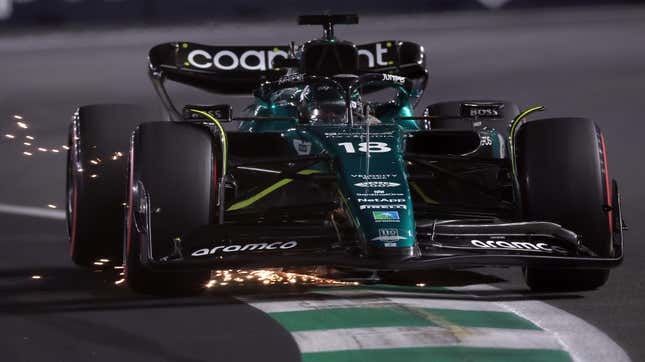 Aston Martin — and its immediate predecessors — has been criticized in recent years for being a fairly similar copy of the Mercedes Formula 1 team. Making the leap from a customer team buying Merc's engines to its plan to become the Honda works team in 2026, then, is going to require a significant amount of development in order to get things right. But Martin Whitmarsh, Group CEO of the Aston Martin Performance Technologies, says the team is ready.
"I joined the team 16 months ago, and we reset our agenda," Whitmarsh said when asked in a press conference about Aston Martin's readiness to transition into chassis development.
"We have a great partnership with Mercedes, but we're here to win, and winning means beating our existing partner," he explained. "If you're trying to win while relying on your competition, that's problematic."
Whitmarsh explained that, along with some similarities in rear wing design and the use of a Mercedes transmission, Aston Martin has been relying on Mercedes for things like wind tunnel usage — which Mercedes, of course, limits. In essence, Aston Martin was handed an engine and the use of some data and facilities, but it wasn't privy to any juicier secrets or developmental imperatives. It has to work with whatever its competition provides.
In November of 2022, however, Aston Martin announced its intention to build a $240-million factory in Silverstone designed to be a "game changer" for the team. There, the team will be able to develop everything but the PU in house: chassis, transmission, suspension, aerodynamics. An additional building will house a wind tunnel specifically for Aston Martin, meaning that the team will only be limited in its use of the facility by F1's rulebook. The three-building structure is expected to be completed next year.
"We've had to make big commitments in technology for 2026, but every aspect of our car and our program will be shared between Honda on the PU side and Aston Martin on the chassis side," Whitmarsh said. With the facilities to complete its own car, Aston Martin believes it's ready to move to the next level of competition.