"Insane" gets tossed around so much on the internet that it barely means anything anymore. But I can't think of a better word to describe the long-awaited hypercar collaboration between Aston Martin and Red Bull Racing, because it has a high-revving naturally aspirated V12 engine, a 1:1 power-to-weight ratio, and at most 150 will be made. Meet the AM-RB 001.
What do we have here, exactly? It's a street and, ultimately, track car designed by Red Bull F1's chief technical officer Adrian Newey and Marek Reichman and David King at Aston Martin, and it seems bananas enough to make a Porsche 918 Spyder seem like a Prius. That's partially because the AM-RB 001 is all motor, baby; no turbos, no hybrid system.
We'll have to see if it can run with the other hypercars, because as of now we don't yet know its exact power or weight. But it does boast a flowing, aggressive, futuristic design, like a real-life version of those Gran Turismo Vision cars.
Aston Martin will start testing the car next year, and total volume will be between 99 and 150 road cars with about 25 set aside for track-only duty. Deliveries will begin in 2018. We also probably won't know the price tag for a while yet.
G/O Media may get a commission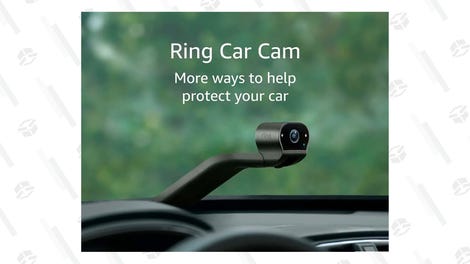 So while a lot of details remain scarce at the moment, the design, motor and pedigree behind the car should be enough to make the world pay attention.