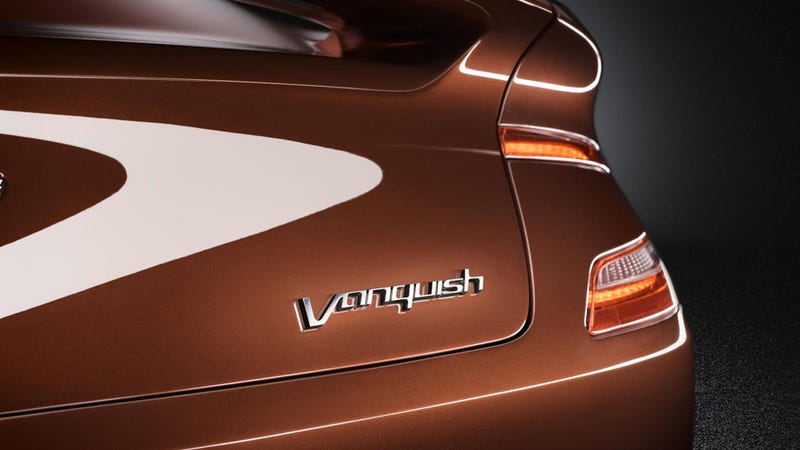 Yesterday we found out that Aston Martin's new flagship supercar isn't as fast as its steroidal competitors. Do we care? Hell no — just look at this thing.
We'll let you drool over the carbon fiber bodywork without us interjecting too much (the rear spoiler looks a little busy if we must be honest), so we'll just give you the specs.
First off, weight is down on the old DBS by 55kg. That's 3,834 pounds for this new Vanquish with a supposed 50/50 weight distribution. The 5.9 liter V12 is up to 565 horsepower and 457 lb-ft at 5,500 rpm.
Also of news is that Aston mounted the engine 19mm lower than in the DBS to comply with pedestrian safety regulations. As a bonus that lowered the center of gravity on the car. So there's your tax dollars working for you.
Sadly, the manual transmission has been dropped in favor of a six-speed auto, so cool shots of Bond shifting gears will be replaced with overly-aggressive shots of him clicking some paddles. This will be lame.
In the end, it's all just a very sexy way to spend $300,000, just like all the other Aston Martins.
Photo Credit: Aston Martin