Jerry Seinfeld is a stand up comedian. He's a television star. He's a Porsche nut. His web series Comedians In Cars Getting Coffee has the most literal title ever and is also amazing. And now he's here for the next hour to answer your questions.
Seinfeld is one of those people that basically needs no introduction. If you've never seen Seinfeld then you might want to consult a physician, since there's obviously something wrong with your eyes. In that show, Seinfeld drove a Saab 900S, but if you look in the background, Porsches make a ton of cameos.
And that's because he's a Porsche enthusiast with a collection that rivals any in the world. And recently he's been showing some of that collection off on his web show Comedians In Cars Getting Coffee, which is exactly what it sounds like. If you haven't seen it, you need to.
In fact, here's an exclusive preview of this week's episode (coming Thursday at noon) featuring Todd Barry:
And now Jerry is here for the next hour to answer your questions. Put them below and he'll answer as many as he can!
G/O Media may get a commission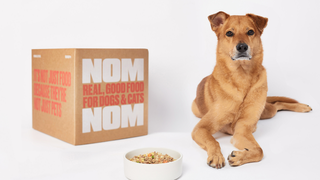 UPDATE: Jerry stayed a little longer and answered a ton of questions but his hour is over. Scroll down for all the answers. Thanks Jerry!