American Ex-NASCAR driver Robby Gordon was killing it in the opening days of the grueling Dakar 2012 race in South America until a run-in with French favorite Stephane Peterhansel. Then the French-based governing body disqualified Gordon while letting Peterhansel get a pass despite nearly running over a motorcyclist.
Is it a French conspiracy?UPDATE: Gordon is possibly out of the race. CONSPIRACY!
The Dakar Rally is one of the world's most challenging and dangerous races. An insane 5,500-mile trudge from Argentina to Peru in trucks, quads, cars and bikes . A competitor already died this year, as well as two spectators.
The two favorites to win this year are former NASCAR driver Robby Gordon in his massive Hummer and French driver Stephane Peterhansel in his super modified Mini. Gordon started out strong, pulling within six minutes of first place Peterhansel, but then had an untimely run-in with the Frenchman in the race's tenth stage, according to Gordon on Dakar.com.
"I was passing him [Peterhansel], he didn't move over and I clobbered a rock and got two flat tyres at the same time," said Gordon. "So, we've got our work cut out for us. We've got a damaged race car that we're going to have work on and there's a lot of damage from what I can see."
G/O Media may get a commission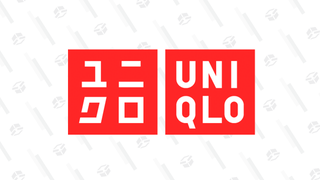 Year-round basics
Uniqlo Summer Sale
Peterhansel played down the mistake with this hilarious understatement
He was really fast on a very short corner to the left, very tight, and he went straight on and jumped off a small cliff. I was sure that he rolled, but when I saw again through the dust he was on his wheels. I think something happened with his car, I don't know exactly why or what – maybe the tyre? I don't know…
Both Peterhansel and fellow Mini driver Spaniard Joan (Nani) Roma quickly moved into 1st and 2nd place.
Shortly after the incident Gordon was disqualified from the race for what the French Amaury Sport Organisation — Dakar's sub-FIA overseers — said was an illegal modification to the engine. Gordon's team did make a tweak but he claims the ventilation modification didn't give him an illegal speed advantage.
Peterhansel, for his part, nearly crushed a motorcycle racer who wrecked in a stream crossing during a prior stage. If they determined it was an illegal move he could have been penalized, but no such penalty was handed down.
This incident reminded some of the controversy over the interference of French FISA president Jean-Marie Balestra in favor of French driver Alain Prost over Ayrton Senna (read about that here).
Gordon is appealing the ruling and, by the rules, has the right to continue to race under protest until the final decision is handed down. He was recently making up time against Peterhansel but has since moved back.
If Gordon manages to pull of a victory he'll have to wait, possibly for weeks, to hear from the rule makers to see if it's a real victory. If Peterhansel wins, as he's likely to do, some will point to the evidence above as a French conspiracy.
(Hat tip to DustyVentures, who is tracking the race in the #oppositelock forum!)
Photo Credit: Getty Images