Jealous rivals called her a "moving chicane". Circuits went out of their way to keep women away. But Anne-Cécile Itier was not one to be discouraged by a few men who thought they knew what was best for her.
See, French Itier had a pretty strange path to racing. She participated in her first race at the age of 31 in the wake of a harsh divorce with a bad husband. She'd tried her hand at flying before, but the call of the car was too strong to deny. In 1926, Itier took a new Brasier and entered the Paris-Pau road race, where she finished second.
For the rest of the 1920s, she focused on hillclimbs and rallies to hone her skills. In '28, she won the Bordeaux Grand Prix behind the wheel of a Sima-Violet cyclecar, followed quickly by the Rallye Féminin in Montlhéry—because, yes, this was the era when it was rare to find a woman behind the wheel of a man's race. But Itier was able to show her mettle. She placed first at the La Mothe Sainte Heraye hillclimb in a T37 Bugatti, breaking the record in the process. Here was a woman to be reckoned with.
Her past and her thoughts aren't well-documented, but in the early 1930s, it seems that Itier came into a solid settlement from her divorce. Where she was once struggling, she purchased not only a swanky apartment in the Jardin des Tuileries in Paris but also a resort house south of Bordeaux.
But most important were her car purchases. We don't know exactly how Itier was able to afford her cars during the 20s, but in 1930 she upgraded to a supercharged four-cylinder Type 37A Bugatti. She frequently raced in the smaller Voiturette classes. While she was learning the ropes, she earned some rather disparaging nicknames from her male competitors. She finished seventh in the Tunisian Grand Prix, fourth at the Circuit du Dauphine, and, finally, a solid third place in the Marne GP for a podium. It wasn't until '32 that she brought home a win.
G/O Media may get a commission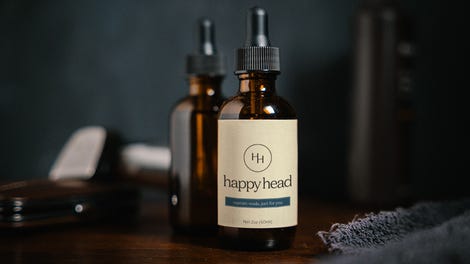 Then that proved to be subsequently outclassed. Her gearbox failed in Brno in 1932, and that was it. Mme Itier knew she deserved better.
And so she bought a 1500cc Type 51A, the car that she would make her name in.
The swap brought her mixed fortunes at first. She won the Phare hillclimb outright, no messing with Ladies' categories here. At big races like the Picardie Grand Prix, the Nürburgring, and the Swiss Berne Grand Prix, she was consistently up near the front of the back—not necessarily winning races, but consistently placing in the top ten at events that could see an impressive number of entrants.
Publications like Motor Sport were praising her as she made a name for herself by dominating races with over an eight minute lead. She finished off the season with a class win at the Lectoure hillclimb and outright victory in the climb to the lighthouse in Biarritz.
Those were the days when a good car could last you plenty of seasons, and the T51A was a stable ride. At the first race, the Grand Prix de Picardie, Itier placed third and proved that her danger days were far behind her. She was noted for driving in a calm, unhurried manner, almost as if she was going for a nice country cruise.
She bought a second T51 with a 2.3-liter engine, but her mechanic managed to roll it before the race, and she had to hope that someone could get her old car back to her in time. She managed to take home a solid sixth place.
It was then that people started recognizing that a female driver might be a pretty interesting prospect. At Montlhéry, the first Journée Automobile des Indépendents took place, and Itier drove a Bugatti at the showcase event. It was a five-lap shootout between her car and Georges Détré's Potez 43 high-wing monoplane. The plane only managed to win by 1.2 seconds, and Itier set a new fastest lap of 109.623 mph.
Her racing career began to slow down in the late 1930s. She intended to sell her cars but instead turned out for three racing events in 1937, accomplishing a very solid fourth overall and first place in class for the Grand Prix dese Indépendants. Plagued by mechanical failure, that was Itier's last race.
But she still wasn't done. She retired officially in 1958, but not before competing in five Le Mans 24 Hours, at that time a record number from a female driver, and seven Monte Carlo Rallies. All told, she competed in over thirty races and hillclimbs in the T51A alone.
As with many of the female drivers in the interwar period, World War II hit Itier's career hard. A French citizen, she was responsible for helping evacuate children out of her occupied home country.
After retiring, Itier decided to slow down a little bit by opening her own tea shop. She still was associated with racing as a member of the French motorsport administration until the 1960s.
Anne-Cécile Itier passed away in Cannes in 1980. This is a woman whose records of on-track activity are unfortunately sparse, despite her successes. It's time we remember her.