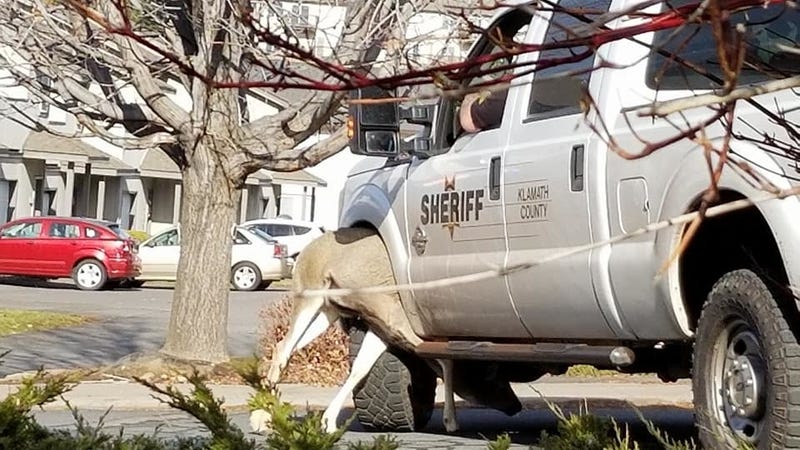 A rabid or "really, really mad" buck charged at some sheriff's deputy in Klamath Falls, Oregon, on Saturday. It didn't end well.
According to the Herald and News, police had first arrived on the scene to subdue the deer, which was said to be threatening local residents and objects. That's when things went south.
From the Herald and News:
Cpl. Daren Krag, with the sheriff's office, was nearby and arrived at the location to assist. While backing up his vehicle, the buck charged Krag and got its head and antlers stuck in the right, front wheel well.

The deer was sedated with a tranquilizer and authorities extricated the animal from the truck once it was calm. The Klamath Falls Police Department then handled the remainder of the call.
Local resident Donna Ross captured the sublime picture you see above, which, I'm well tired of making jokes about how things are metaphors for 2017 but this photo is a metaphor for 2017. Happy Thanksgiving.