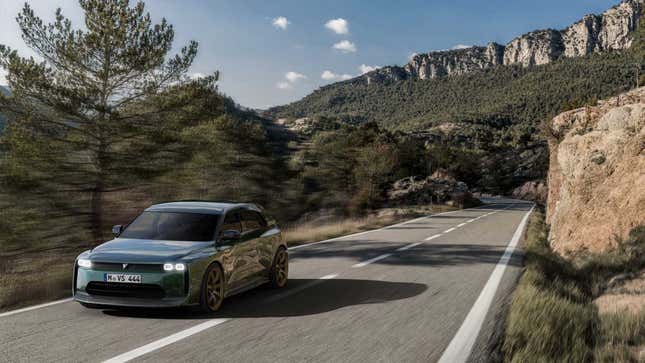 For some brands, the EV craze has morphed into a weird rose-tinted acid trip. There's no reason Renault couldn't have sold a car that looked like the upcoming Renault 5 EV with an internal-combustion engine, or Hyundai couldn't have made a gasoline-powered Ioniq 5 years ago. But seemingly all at once, automakers have come to realize that nostalgia is the easiest way to sell something new and unfamiliar, even if the nostalgia that's doing all the heavy lifting isn't their own.

It's that last point that really sticks with me as I flip through renderings of the Vanwall Vandervell: an electric, five-door hatch that could not be more of a Lancia Delta Integrale sendup if it tried, pitched by a German endurance racing team that may or may not own the rights to a long-defunct British Formula 1 constructor. ("Vandervell," you see, was the surname of Vanwall's founder, Tony Vandervell, which makes this kind of like their Enzo.) The EV that bears his name is projected to cost about $138,000, with only 500 slated to be built by the third quarter of this year.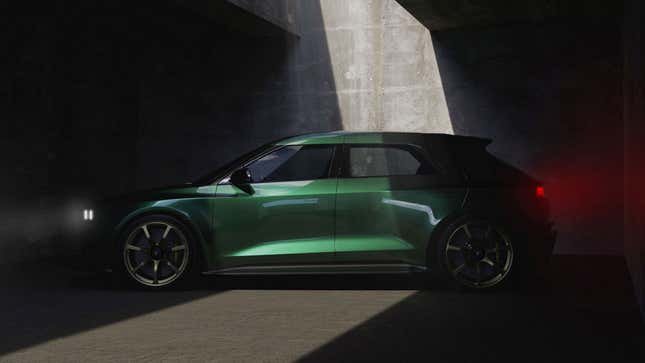 I won't deny the Vandervell looks good, but let's be real — you can't not with those Giugiaro-aping, two-box proportions. Besides, the sharp exterior doesn't change the fact that the Vanwall choosing to build an electric hot hatch inspired by an Italian all-wheel-drive rally icon makes about as much sense as Polestar's next car being a love letter to the Nissan Silvia. Neat, I guess, but why?

As far as specs go, Vanwall — or ByKolles, if we're considering who actually made the announcement — claims the base model will offer 315 horsepower, reach 62 MPH from a standstill in 4.9 seconds, top out at 114 mph and last for 279 miles on a full charge, per Autocar. That's not particularly brisk, at least against other performance EVs. For that there's the Vandervell S, with its 572 hp, 3.4-second 0-62 MPH sprint, 144-mph top speed and 260 miles of longevity. We don't yet know how much that one will cost.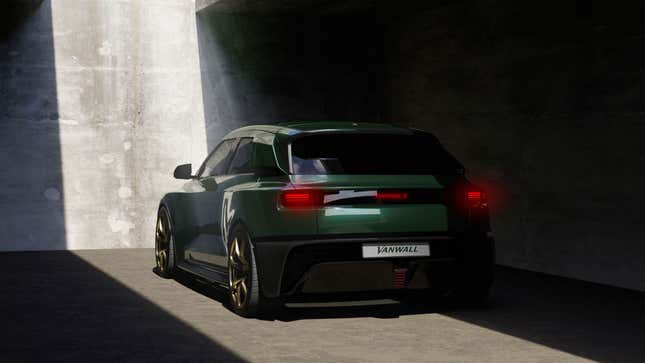 We also don't know how much the Vandervell will weigh, even though it's been called "lightweight," nor what the interior looks like, though it's been said to feature "outstanding ergonomics." Leather and exposed carbon fiber, too. What a time to be alive.

Exterior renderings are all we have at the moment. Vanwall's certainly not the first new (or newly reborn) car company to lead with video game models, but given that the Vandervell's only six to nine months away, images of a real car would lend some valuable credibility. ByKolles also wants to build and sell a roadgoing version of its Le Mans Hypercar, which is gearing up for its maiden World Endurance Championship bid when the 2023 season kicks off with the 12 Hours of Sebring in March.